Do you also see this message while making a payment through the UPI App. You may be wondering what is this limit? How did this message appear while you have transferred less than the limit? In this post, I would tell you the way to resolve this problem.
The problem of limit exceeding appears because of the rules of NPCI and banks. Please go through these rules, you would get your answer.
1. Maximum Transfer Limit of ₹1 lakh/day
The UPI gives you most relaxed payment system. It is easier to use UPI than any other fund transfer ways.
But this convenience also comes with fraud. You may have faced are heard about the UPI Frauds. So, to restrict the loss of a customer, the NPCI has set a maximum limit of fund transfer.
It is ₹1 lakh per day. You can't transfer more than ₹1 lakh in a day. The UPI Platform provider NPCI has set this limit and every bank or app have to adhere to it.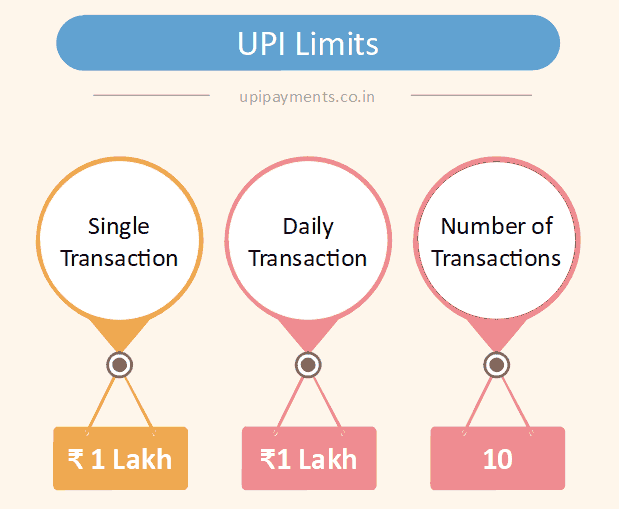 Limit Applicable on Bank Account
Please note the maximum limit of ₹1 lakh is applicable at the bank account level. So, there can't be UPI debit of more than one lakh from an account. The limit applies irrespective of the UPI apps. You may be using one or more UPI apps.
Suppose, you have one SBI account. But you have installed the Google Pay, Phonepe and SBI pay apps. All of these apps are linked to your SBI Account.
You transfer 50 thousand through Google pay. Next, you again transfer 50 thousand using the Phonepe. Now if you again try the transfer any amount through the SBI Pay, the following message would appear.
you have exceeded the maximum transaction amount set by your bank
A DAY means 24 hours
A lot of people complained that they could not transfer the amount in spite of being within the limit of ₹1 lakh.
This happens because they consider a day with the change of date. While UPI limit applies for the 24 hours.
Hence, if you see the 'limit exceed message', add the amount of all the transfers during the last 24 hours. Does the sum of all the amount is less than ₹1 lakh?
Suppose, you have transferred 1 lakh at 5 PM on 23 August. Next day at 10 AM, you again try to transfer 50 thousand. This transaction would not go through as the total transaction within 24 hours would become ₹1,50,000. So to make the payment of ₹50 thousand, you have to wait till 5 PM.
Limit of 10 Transactions
Are you also aware of this limit? Sometimes this limit can also spoil your effort. There is a limit of 10 UPI transaction in a day. This limit also applies to the bank account.
In this case, as well, a day means last 24 hours. So, if your transaction is declined, count the number of transactions in the last 24 hours.
However, any payment made to the merchant is not counted in the limit of 10 transactions.
Why There is Limit?
So, now you know why you could not make a payment. But you may be wondering why there is a limit in the first place.
In fact, you may be aware that many people were misusing the UPI payment system for the cashback. People were making several payments of low value just to be eligible for the cashback. But banks incur some cost with every transaction. They are not charging that cost but they have to bear that. That is why they started to limit the transaction. Finally, NPCI itself applied a limit. The NPCI manages the UPI payment system.