The Airtel Payments bank gives you the full customer support. You can contact to its support via Tollfree number, Email and direct contact. In this post, I would tell you the ways to contact the customer care of the Airtel Payments Bank.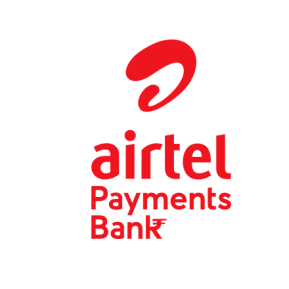 Also Read:
Customer Care Number
The tollfree number of the Airtel Payment banks is easier for Airtel mobile customers as the number is very easy. After calling this number, you have to go through the IVR system in which you have to give answers to some computerized questions. Of course, it is a complex procedure to reach to customer care executive. However, you would get the answers to the questions directly from the executive.
For Airtel Mobile Customers – 400
For Non-Airtel Mobile Customers – 8800688006
Note, for Non-Airtel Customer the call would not be toll-free. Rather you have to pay the standard rate of your call.
Recommended – How to Activate Airtel Payment bank's Dormant Account
Recommended- Google Pay (Tez) Customer Care Toll-free Helpline Number
Beware! Customer Care Number Fraudsters are On Prowl
Email
This is my favourite method as I am not required to go through the complex IVR system and there is no waiting for the Customer care executive. You can write a mail and check the response next day. There is no wastage of time. However, this method is not good for the impatient people. It is also not good for any emergency situation.
Email Address – [email protected]
Useful – Jio Payments Bank Advantages
Physical Visit
Payment banks work on the low-cost model. Hence, they have minimal branches. Most of these banks are working only from the headquarter. So, in-case you reside in the vicinity of Airtel payment banks headquarter, you can visit there. The address is given below.
Address: Airtel Payments Bank, 1st Floor, Tower B, Plot No-16, Udyog Vihar Industrial Area Phase 4, Gurgaon – 122001
Also Read: 
Complaint Redressal Mechanism
Grievance Redressal
If you have any complaints relating to the features of any of the bank services you can approach the Grievance Redressal Cell within the bank for resolution. The email address of the officer is [email protected]
Nodal Officer
If you are not satisfied with the grievance officer, you can contact the Nodal officer. Details of the prinicpal nodal officer are given below.
Email ID – [email protected]
Contact Number : 0124-4247797
Timings- Monday to Friday 9:30 AM to 6:30 PM excluding public holidays.
Banking Ombudsman
This is your last resort. If a customer doesn't get a satisfactory response within 30 days of lodging the complaint, then he/she can approach the omubdsman. These Ombudsman are appointed by the Reserve Bank of India. The RBI has appointed the banking Ombudsman for every region.