In today's digital age, most individuals possess a bank account equipped with chequebook facilities. However, the use of physical cheques has dwindled resulting in a general lack of familiarity with crucial terms such as "Bearer cheque," "Crossed cheque," and "Account Payee cheque."
This article aims to bridge this knowledge gap by exploring these terms in-depth and shedding light on their significance in modern financial transactions.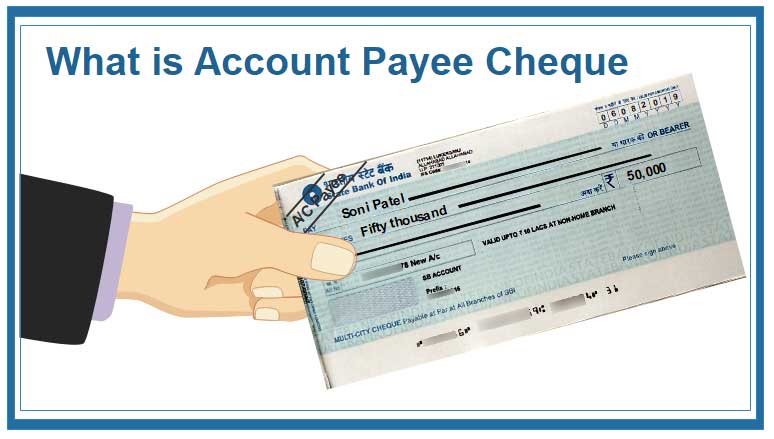 1. The Significance of Account Payee Cheques
Have you ever wondered why we include "Account Payee" instructions on a cheque? To grasp the rationale behind this practice, it's essential to dive into these instructions and gain a comprehensive understanding of their role.
Additionally, we'll delve into other fundamental terminologies associated with check payments to build a strong foundation of knowledge.
2. Exploring Common Cheque Terms
Drawer: The individual responsible for composing and signing the cheque, thereby directing the bank to disburse a specified sum to a designated recipient.
Payee: The ultimate beneficiary of funds disbursed by the bank. When you draft and present a cheque for payment, you effectively assume the roles of both the Drawer and the Payee.
Drawee: Typically, the bank serves as the intermediary entity that receives payment instructions from the Drawer and facilitates the transfer of funds to the Payee.
3. Why Account Payee Cheques?
Account Payee cheques have been specifically designed to secure financial transactions. They serve two vital purposes:
Preventing the Payee from withdrawing cash directly from the bank's counter.
Ensuring that the funds are channelled exclusively into the Payee's bank account. These stringent provisions collectively fortify Account Payee cheques, rendering them exceptionally resilient to potential misuse or fraud.

4. The Multifaceted Approach to Cheque Security
The Negotiable Instruments Act of 1881 provides a framework for bolstering the security of traditional cheques. The Account Payee cheque is just one element within this comprehensive strategy aimed at safeguarding financial instruments. Various techniques and safeguards are employed to counteract fraudulent activities in the realm of check payments.
5. Issuing an Account Payee Cheque
If you intend to issue an Account Payee cheque, the procedure is as follows:
Draft the cheque. Write the payee's name, amount, date and sign the cheque.
Draw two parallel lines at the upper-left corner to create a "crossed cheque."
Furthermore, inscribe 'A/C Payee Only' between these lines.
This meticulous process ensures that the bank disburse funds solely to the individual whose name is explicitly stated on the cheque.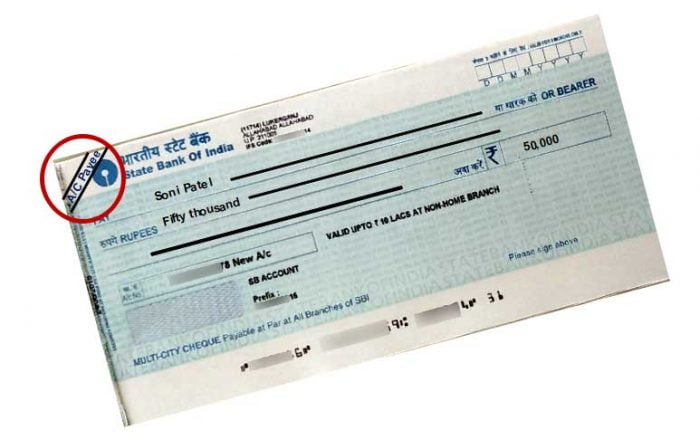 6. Depositing or Encashing Account Payee Cheques

If you receive an Account Payee cheque, remember you can't cash it over the counter. You must deposit it into your bank account using a cheque deposit slip. For added security, write your bank account number and mobile number on the back of the cheque
7. The Clearing Process
When you deposit an Account Payee cheque, it goes through a detailed process to credit the money to the recipient's account. After 2010, electronic methods replaced physical clearing for some cheques. The process specifics depend on the banks' locations and the type of cheques involved.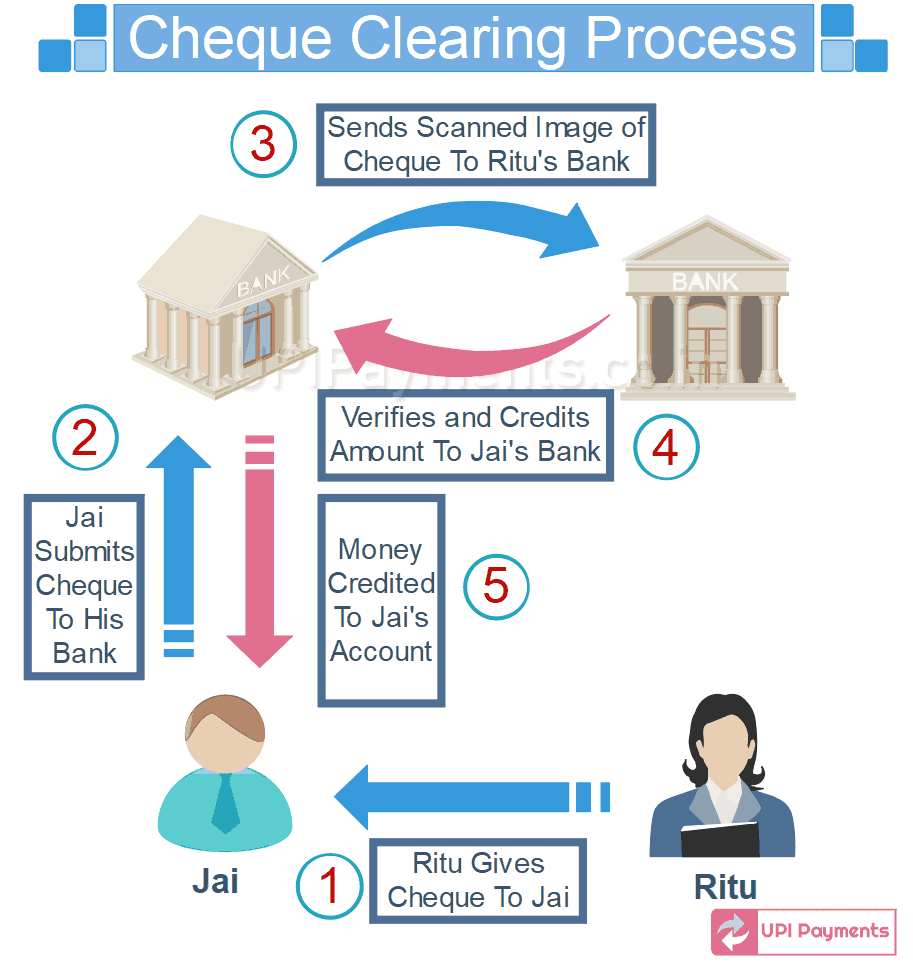 8. Account Payee Cheques vs. Crossed Cheques
Although both Account Payee cheques and Crossed cheques are categorized under the broader term of crossed cheques, there exists a crucial distinction between the two.
A cheque featuring two parallel crossed lines at its upper-left corner is a Crossed cheque.
However, when the words 'A/C Payee Only' are inscribed between these lines, it transforms into an Account Payee cheque.
This seemingly minor addition significantly augments the security of the cheque, as it prevents any form of endorsement or transfer.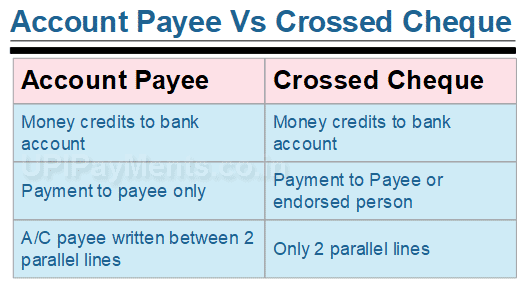 9. Account Payee Cheques vs. Bearer Cheques
Another noteworthy comparison lies between Account Payee cheques and Bearer cheques. While both possess the term "Bearer" on the cheque, their implications are radically different.
A Bearer cheque is payable to whoever holds it, allowing easy over-the-counter encashment.
Whereas, an Account Payee cheque necessitates depositing into the recipient's bank account. Although it enhances security but requires a more prolonged encashment process.
10. Key Terminology for Understanding Cheque Transactions
Throughout this article, numerous terms pertaining to cheques have been employed. It is imperative to comprehend their nuances to navigate the intricacies of check payments effectively:
Payee: The designated recipient of funds.
Bearer: A cheque payable to the holder, whoever that may be.
Crossing of Cheques: The act of drawing two parallel lines on a cheque to enhance security, preventing over-the-counter encashment.
Endorsement: The process of transferring a Crossed cheque from one individual to another.
Clearance: The systematic procedure through which a cheque becomes encashable, involving coordination between banks.
Cancelled Cheque: A cheque with the word "CANCELLED" inscribed between two crossed lines, primarily used as proof of bank account ownership for NEFT transactions.
In conclusion, this comprehensive exploration of cheque-related terms and practices equips readers with a thorough understanding of the intricacies involved in traditional financial transactions. By the way, you can also use the UPI Payments to make payments. In this method, money goes directly from one account to another account instantly.
---