Sometimes ago WhatsApp had changed the way you send messages to your loved ones. Now it is going to change another important thing. This time, it is the turn of payments. WhatsApp is going to integrate UPI payment feature. Imagine, how comfortable it would be if you could send payments just like you send messages. And WhatsApp is making it a reality by the UPI integration.
WhatsApp has received some major changes and inclusions via its beta updates recently. One of the main features that are added is WhatsApp UPI Payment. As you already know, WhatsApp is the biggest messaging app in the world. It has more than 200 million monthly active users in India. Hence, there would be a huge number of UPI payments user once it gets integrated with Whatsapp. In this post, I am going tell you what is WhatsApp UPI Payment and how will it work?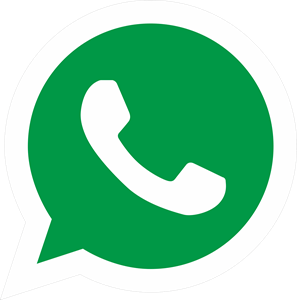 WhatsApp UPI Payment
Facebook, the parent company of WhatsApp, has been in talks with banks and NPCI since long. It has been planning to integrate UPI Payments facility to WhatsApp. Almost everyone is waiting it to happen. Recently, a senior government official confirmed it that WhatsApp will soon get UPI Payments integration. And the feature was also spotted in WhatsApp beta version 2.17.295 by WaBetaInfo. This tech blog has shared a screenshot with some details. Its details say that WhatsApp UPI payment feature is in early stages. The feature is hidden somewhere in the app. Hence, it is possible that you won't find the option in the beta version of the app.
Using WhatsApp UPI payment feature, you will be able to make payments through WhatsApp. You can use WhatsApp contact details to send them money just like you send text and other things. Resulting, the payments will become easier than ever. Isn't it an interesting feature?
How may WhatsApp UPI payment work?
As WaBetaInfo reported, you need to accept the terms and conditions to use UPI facility. The feature is still not fully available in beta. Hence, it may take a while to make this feature live. But, whenever it comes, it will revolutionize the future of payments. As you already know, WhatsApp is a messaging app that uses your contact list to sync numbers. After syncing, it shows you which of your contacts are on WhatsApp. And then you use it to send texts and files including images, videos and documents to your contacts.
Similarly, It would also check which of your contacts have registered for UPI payments. Since It would be integrated with WhatsApp many people are going to register for UPI payments. We can expect that almost every Whatsapp contact would be able to send and receive money immediately.
However, it is not yet confirmed that how will WhatsApp integrate UPI. Some say that it may add a fully functional UPI facility. Using which you can create your VPA, send payments and do other UPI related things, B
ut again, if WhatsApp wants to add fully functional UPI feature. Then it must have to get the UPI license from NPCI. And only banks can obtain the UPI license. So, it might not possible considering the current scenario.
It may also add just UPI payments, where you can use contact's mobile number to make payments. It is somewhat similar to Freecharge's integration to WhatsApp. As you know, mobile number is the default VPA in BHIM UPI App. And integrating this feature is relatively easier than the above-stated feature. Hence, the possibility gets even stronger for this feature. So, In the WhatsApp as well, your VPA might be as 'mobile number@UPI'.
Meanwhile, you can keep on using the various UPI apps. Either you can also send and receive money through the BHIM App. The Google has also launched it's UPI app Tez. The Google Tez is similar to the BHIM but gives cash mode, a feature to transfer money without entering the mobile number or UPI ID of beneficiary.