Reserve Bank launched E-Rupee on 1st December 2022. We can use this digital currency instead of Physical currency notes. Thus, we will no longer have the hassle of keeping notes or coins. Notes will not mutilate. There will be no need to withdraw money by going to the bank or atm.
Although we get all these facilities through phonepe, google pay and Paytm etc. Then why is there a need for the e-Rupee? Let's understand it.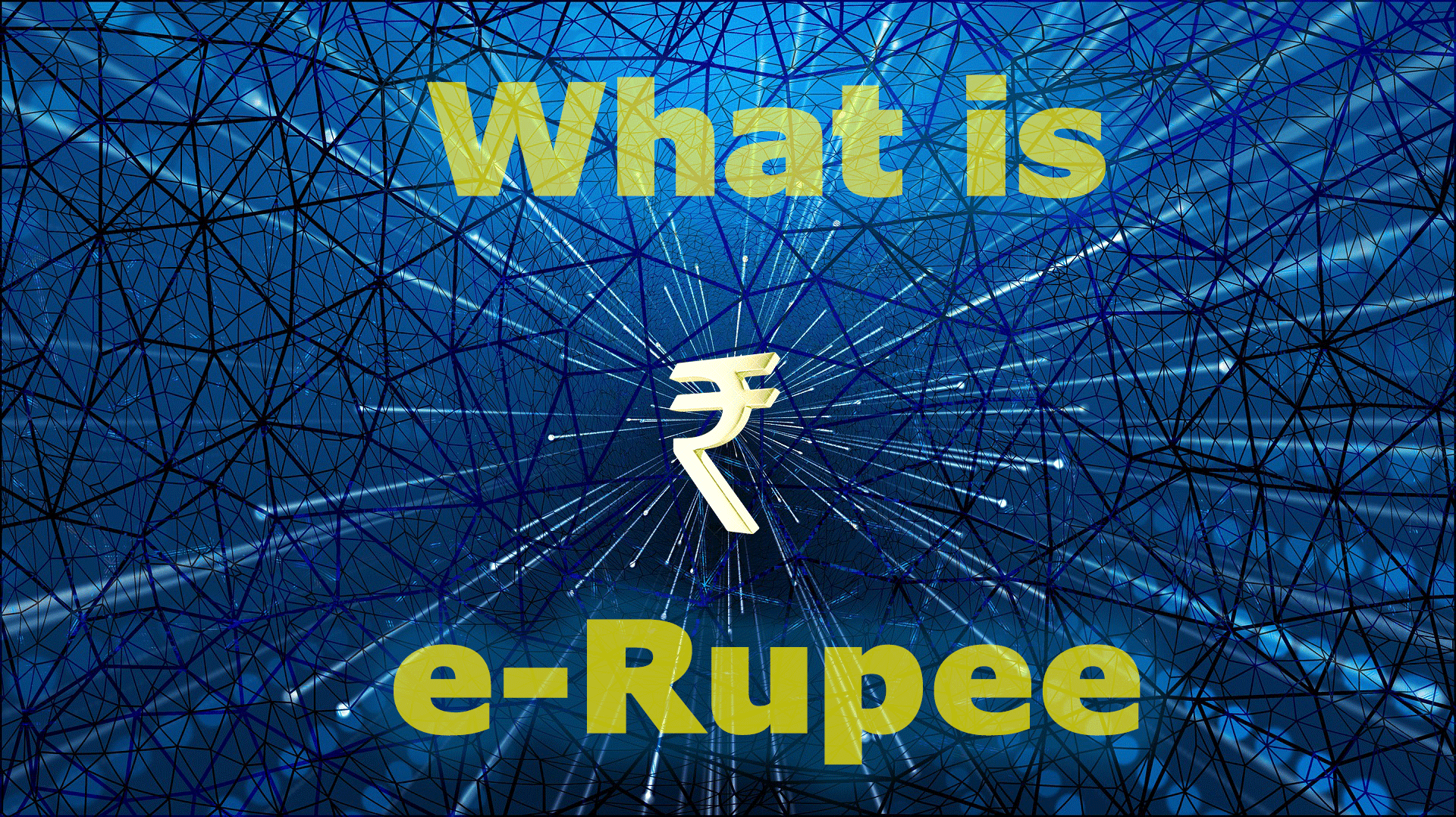 Despite UPI, why there is a need for E-₹ (E-Rupee)
It is true that E-Rupee will do all the work that we do with UPI payment. UPI payment is already cashless like the e-Rupee. We can pay through UPI  for any product or service. Then what is the point of using the e-Rupee? 
You must agree that every payment is not possible through UPI. There may be such payments where you do not want to leave any records. Some transactions may be private and you do not want anyone to know about them.
You will find such people who do not want payment from UPI or card, they want currency notes only. Actually, there are some occasions when you want to do private transactions.
But the transaction through the banking system is not private. There would be a record of the transactions we do with UPI. Complete details would be available in the bank statement.
On the other hand, no one knows anything about the transactions we do with currency notes. Cryptocurrencies became so popular because of this desire to transact discreetly.
Looking at this, the government thought that why not give the option of government digital currency to the people? The people would get an option of cryptocurrency which would be more reliable. Apart from this, the RBI would be able to control the supply of this currency. It helps in controlling inflation and the overall economy of the country. 
The speciality of the E-Rupee
So let's understand how this digital currency of the Reserve Bank is going to be special.
Its use will be online but privacy will be the same as it is in currency notes.
The government or any bank would not know from where your e-rupee came and where it went.
No account will be kept of how many e-rupees you have.
E-Rupee will not be tracked.
Guarantee of E-₹
Just as there is a guarantee of payment from the Reserve Bank on currency notes, in the same way, Reserve Bank Guarantees for the E-Rupee. Actually, this feature makes it different from UPI or any other banking product.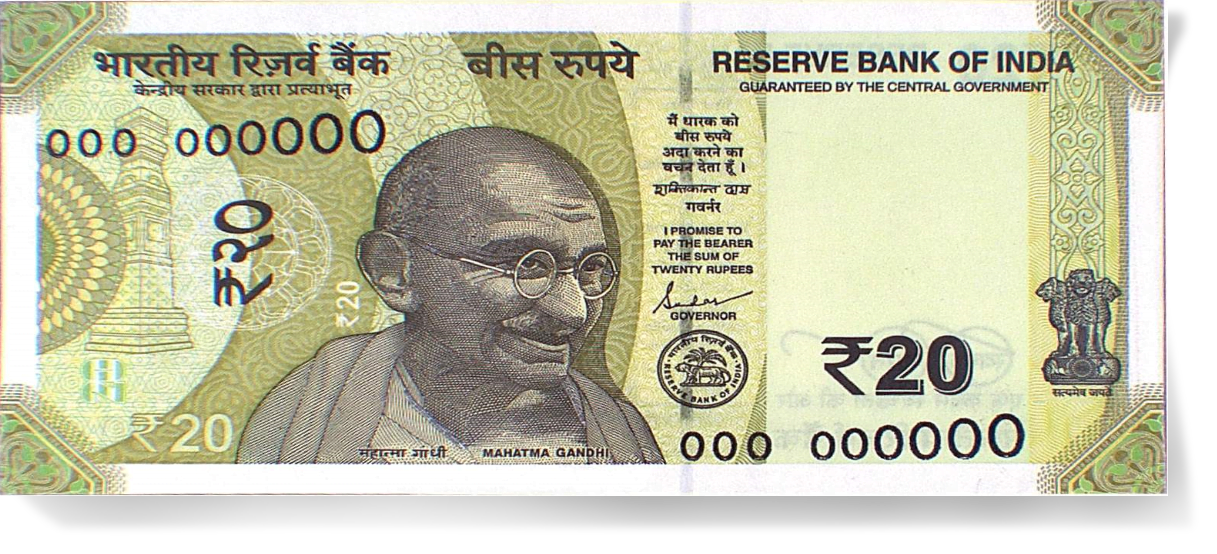 The money kept in a bank is the responsibility of that bank. So, If a bank goes bankrupt, your money would be also in danger. But there will be no such risk in E-Rupee.
Rules of E-₹
I have told you above that the government would not monitor the e-rupee. But despite this, you have to follow some rules.
The limits on cash deposits and withdrawals of the physical currency will also be applicable to the e-Rupee. For example, now, if you deposit cash of more than fifty thousand rupees, you have to give the PAN number. Similarly, if you deposit e-rupees of more than fifty thousand, then also you will have to give your PAN number. That is, the rules of money laundering will also apply to the e-Rupee.
The Storage of E-Rupee
We need a pocket or wallet to keep physical currency notes. Similarly, you need a digital wallet to keep e-rupee. In fact, it is stored in digital wallets only. 
When you request e-rupee from the bank instead of physical currency notes, the bank would transfer e-rupees to your wallet.
There is a system to transfer money from one wallet to another. A system would connect all these wallets.
Denomination of digital currency
This e-rupee will be kept in the wallet in the same way as the real notes are kept in your pocket. Suppose, you have 1,200 rupees in your pocket. It may be in the form of two notes of ₹500 and one note of ₹200. Similarly, if there is a total of 1200 e-rupees in the wallet, then it will also be in the form of two digital currencies of e-₹ 500 and one digital currency of e-₹200.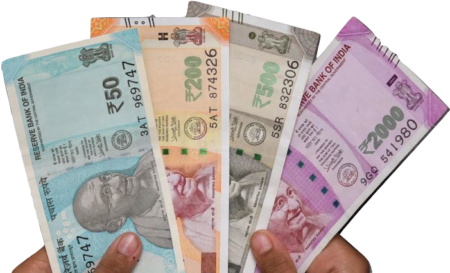 This digital currency of the Reserve Bank will be a copy of the physical rupee. Like physical currency, there would be many denominations of digital currency. There would be e-Rupees of one, two, five, ten, twenty, fifty, hundred, two hundred, five hundred and two thousand.
By the way, in digital currency, there is no need for different denominations like this. This does not happen in cryptocurrency. But in order to maintain ease and to show the connection with the rupee, the Reserve Bank has thus launched the e-rupee in different denominations.
Requirements for using E-₹
The RBI is running a pilot project of e-₹. Thus it is not available for everyone. Initially, only four banks are permitted to run this project in selected cities (details are given below). 
Thus, to use e-₹ You must have an account in the bank selected for the pilot project.
Moreover, your account should be eligible for this pilot project. The banks would whitelist a few customers for this pilot project.
Digital Wallet to keep E-₹
To use e-rupee, you need an e-₹ wallet. You can install the application of this wallet on your android mobile or iPhone. The wallet would be provided by the selected banks. The CBDC currency would be stored in this wallet similar to the Phonepe, Paytm wallets.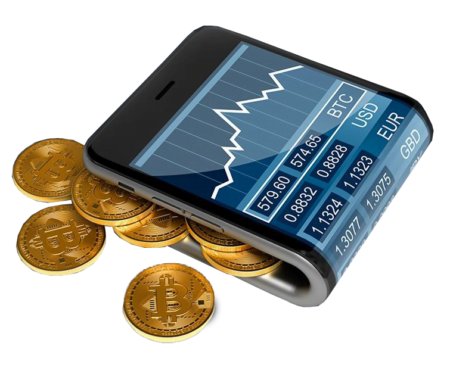 After installing the wallet, you have to register. The registration would be done through your mobile. It is similar to the UPI registration.
After the registration, a wallet ID is created.
How To Load Money in E-₹ Wallet
You can load money in e-₹ wallet through your linked bank account or UPI apps. It is similar to Online payment.
Step 1. In the app, you would find a button to load money. Tap on it.
Step 2. Enter the amount or select denominations by swiping up for the amount you want to add. Tap on 'Load digital rupee'.
Step 3. You can choose any of the modes to add funds.
From the linked bank account using MPIN
From any other UPI app by using the UPI PIN
Step 4. the authentication the Money will be debited from your bank account. Subsequently, e-Rupee would be added in your wallet.
How to use E-Rupee
This digital currency of the Reserve Bank can be used in the same way as you currently do with physical rupees.
It can be used in transactions with anyone. But for this transaction, both of them should have CBDC wallet in their mobiles,
you can use this e-rupee to buy goods as well. To buy goods, you will have to use the QR code in the same way as you do now for UPI payment. With the payment, the e-Rupee will be transferred from your wallet to the merchant's wallet.
Conversion in Physical Currency
The e-Rupee can be used in the same way as UPI. But it has a special facility to convert it into physical currency.
Any person who has e-Rupee can go to the bank and exchange it with currency notes.
Merchants can also exchange physical currency notes for e-Rupee.
How to transfer e-rupee to a bank account?
Redeeming digital rupees from the e-₹ wallet is a simple process.
Step 1 – Tap Redeem on the dashboard of the CBDC app.
Step 2 – Select denominations by swiping up for the amount you want to redeem.
Step 3- Tap on 'Redeem digital Rupee'.
Step 3 – Choose the linked bank account to be credited and follow the onscreen instructions.
Step 4 – After successful PIN verification, the linked account will be credited with the equivalent amount, and e-₹ wallet will be debited instantly.
Limits of E-rupee Wallet
| | |
| --- | --- |
| | Limits |
| Holding capacity for wallet (Amount) | 2,00,000 |
| Per day Load (Amount) | 2,00,000 |
| Per day Transfer (inward Amount) | 2,00,000 |
| No. of Load (Count) | 30 |
| No of transfer (inward count) | 30 |
| Per Day Unload (Amount) | 2,00,000 |
| Per day transfer (Outward Amount) | 2,00,000 |
| No. of unload (Count) | 30 |
| No. of transfer (Outward Count) | 30 |
| Per transaction (pay/collect) | 2,00,000 |
Frequently Asked Questions
Let us know the answers to some more questions related to E-Rupee.
Initially, from where will you get E-Rupee
E-Rupee will be available from banks. Banks can give e-rupees to their customers instead of cash. They will give e-rupee upon your request. 
How to get e-rupee,
It is a digital currency. This means we can't touch it. We can only keep it in a special CBDC wallet. It is just like you keep shares in the Demat account. In the same way, e-rupees of different values ​​will remain in the CBDC wallet. 
What value of the digital currency will we get?
Like physical currency, you can also choose the denomination of e-rupee. It can be two thousand, five hundred, two hundred, one hundred, fifty, twenty and ten rupees.
Where can we use E-Rupee
You can use e-rupee wherever there is a need for payment. Like if you want to send money to someone, you can send it in the form of e-rupee. If you buy something from a shopkeeper, you can also pay for it in e-rupee. 
Will there be any interest on the e-rupee deposited in the wallet?
Just like keeping physical currency does not earn any interest, similarly keeping digital currency in your wallet will not earn any interest
Whether e-rupee is available everywhere
From 1st December 2022, The Reserve Bank is running a pilot project of e-Rupee. Thus, it will not be available in the whole country right now. Right now in the first phase, it would be available in Delhi, Mumbai, Bengaluru and Bhubaneswar.
After that in the next phase, it will also be available in Ahmedabad, Gangtok, Guwahati, Hyderabad, Indore, Kochi, Lucknow, Shimla and Patna.
At present, in which banks is E-Rupee available?
At present only a few selected banks are offering this digital currency. In the first phase only the State Bank of India, ICICI Bank, Yes Bank and IDFC Bank will give e-Rupee.
In the second phase, the Bank of Baroda, Union Bank, HDFC Bank, and Kotak Mahindra Bank will also participate in this pilot project.
Where to get a digital wallet for E-Rupee
Now banks themselves will provide wallets to store E-Rupee. Later this wallet can also be integrated with the banks' own mobile app.
How will e-rupee be generated, and what will be the technology,
The Reserve Bank will use blockchain technology for this digital currency. Due to this technology e-Rupee cannot be tracked to an extent. 
10. What About the e-rupi by the NPCI
The e-rupi by NPCI is just a token for payment. It can be used only for a limited purpose.
How useful is E-₹
I have told you the benefits of e-rupee. But do you think that it would be able to become popular? Because E-Rupee doesn't do anything different than UPI.
Only one advantage is visible in e-Rupee that it cannot be tracked. But as of now, the Reserve Bank has not given any concrete promise on this. That means the only benefit of this is also not confirmed.
But even if the transaction of the E-Rupee remains anonymous, it will not be able to compete with UPI. Because UPI has made inroads in India. In such a situation, it will be a bit difficult for people to learn the new system. Still, let's see what happens next. If you find this post useful, then do share it.