I have written so many articles on UPI Payment system. I have already covered the UPI ID, UPI PIN, limits charges etc. But this is going to be different. It would have all these things but with very special treatment.
This article is based on my discussion with my 12-year-old son Aviral. He has some basic questions which are generally not discussed. I have covered all those aspects of UPI as well.
So, This article is going to be a long one. But, I would assure you that, you would have a piece of good knowledge of the UPI payment system. So, you must spare some time. It is important.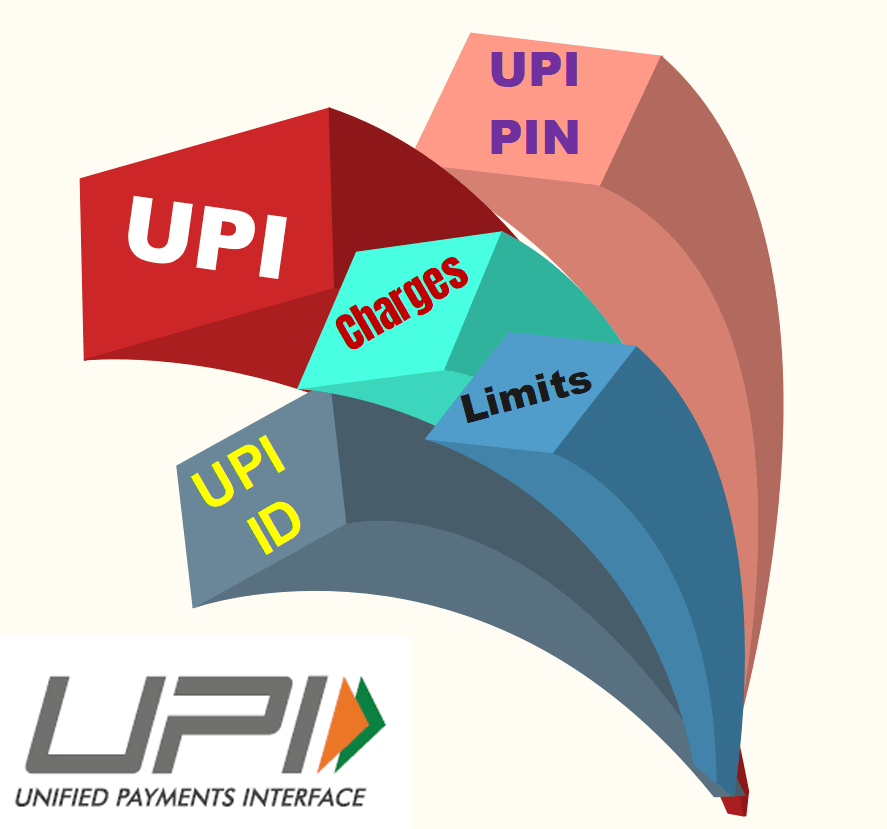 Aviral must have seen UPI Logo and might have also seen that my Blog covers the UPI payment system. But somehow, he did not ask about this. But now he has asked What is UPI, why is it written with all the QR codes of the merchants.
So, now I am going to recall the whole conversation. And putting it in front of you in the question and answer format. I hope It would be helpful to you. Be with us.
---
1. UPI Payment System- Meaning, Full Form and Details
In this section, I am going to answer some basic questions of UPI. We can't just proceed without the knowledge of the basics.
i. What is UPI? Why is it printed in the QR codes of the shopkeepers?
UPI is a payment system. The full form of UPI is Unified Payment Interface. Since it brings all the banks at one platform, it is named as UPI.
Today it is the most popular payment system. Every shopkeeper uses this system to receive money from the customers. The general public has also adopted this system more than any other cashless payment.
We use this system to transfer money from one account to another. This System facilitates the transfer of money from our account to the shopowners account, as well.
It is more convenient to pay money to merchants as they use the QR code. Because of the QR code, we are not required to enter the payee details.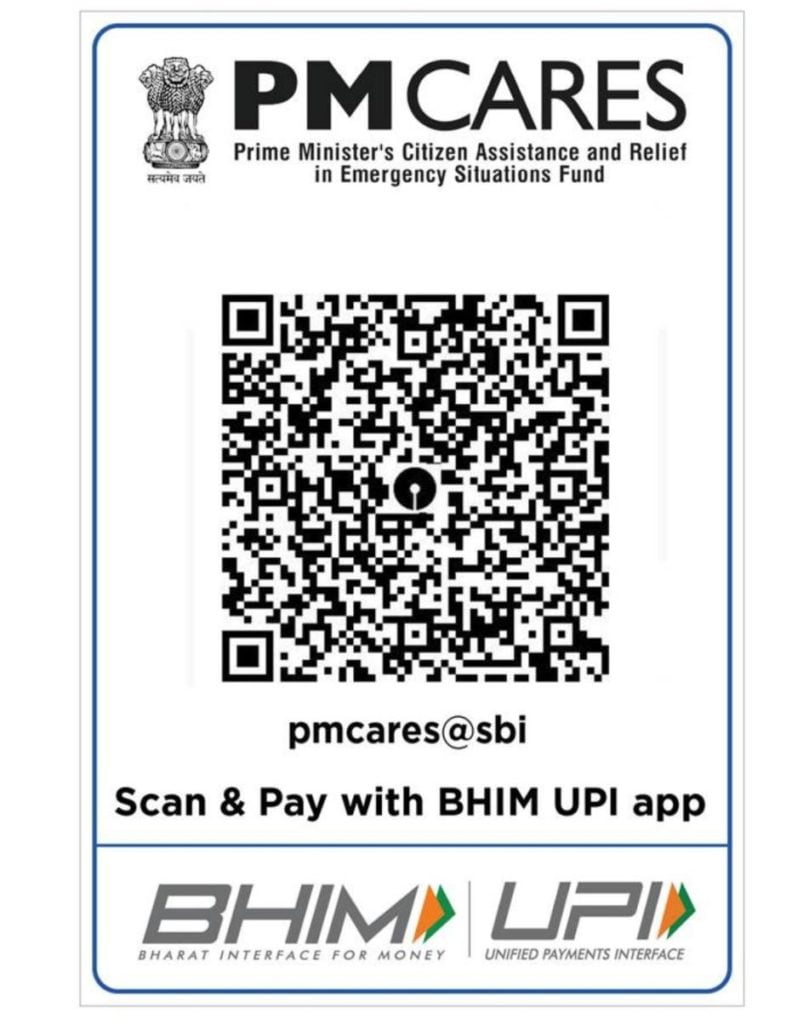 ii. You said that UPI is the most popular system of payment. Can we use other payment systems as well?
Of course, there are other payment systems. In fact, other payment systems are older than the UPI. Let Me tell you a little about them.
There are 3 other popular money payment systems. These are NEFT, RTGS and IMPS. You can also use these systems to send money. There are so many people who use these payment systems.
These payment systems are available through netbanking and mobile apps. You can also use NEFT and RTGS through the bank branches.
ii. So, Can we use IMPS or NEFT in our Phonepe or Paytm mobile App?
No, it is not available in these apps. The IMPS, NEFT and RTGS can be used only at bank platforms. It can be bank's own netbanking portal or native apps.
Such as if you are SBI customer, you can use SBI YONO to use IMPS, NEFT and RTGS. The ICICI bank customers can avail these services in the imobile application of ICICI bank.
The Paytm, Phonepe, Google Pay, Freecharge, Amazon Pay etc are the third-party apps. These are not owned by the banks. Thus, You would not find the NEFT, RTGS or IMPS in these apps.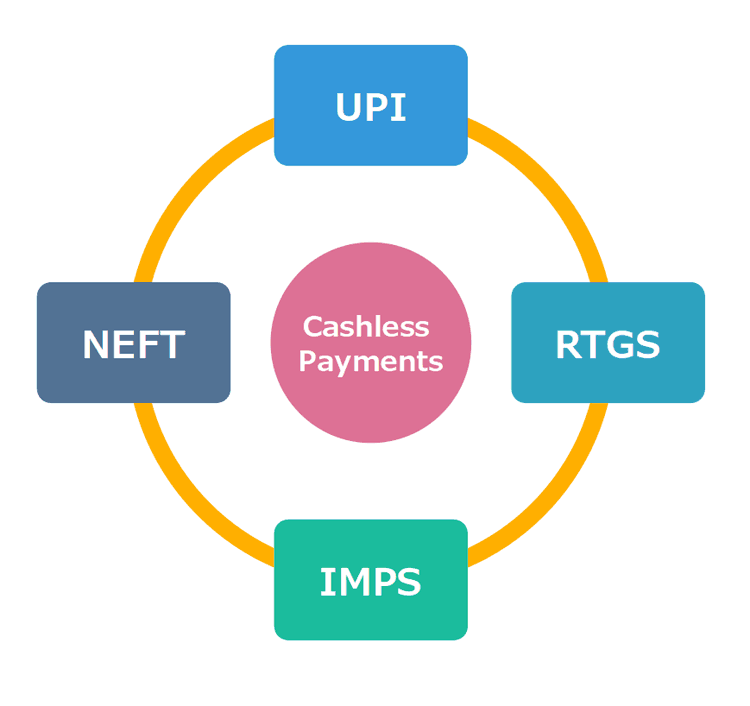 iii. But How can these third-party apps access our bank accounts?
Very Good Question. In fact, this is a very innovative idea of the UPI Payment system. It is also one of the reasons for the UPI system's popularity.
When we transfer money by using the UPI Payment system, the money goes from one bank account to another bank account. The Actual money transfer happens between two banks.
The UPI apps don't touch our account or money. It is the banks which perform the actual transfer.
The mobile apps only facilitate this transfer. These apps work only as a medium between you and banks. You give your mandate to the Apps which subsequently passes it to the banks.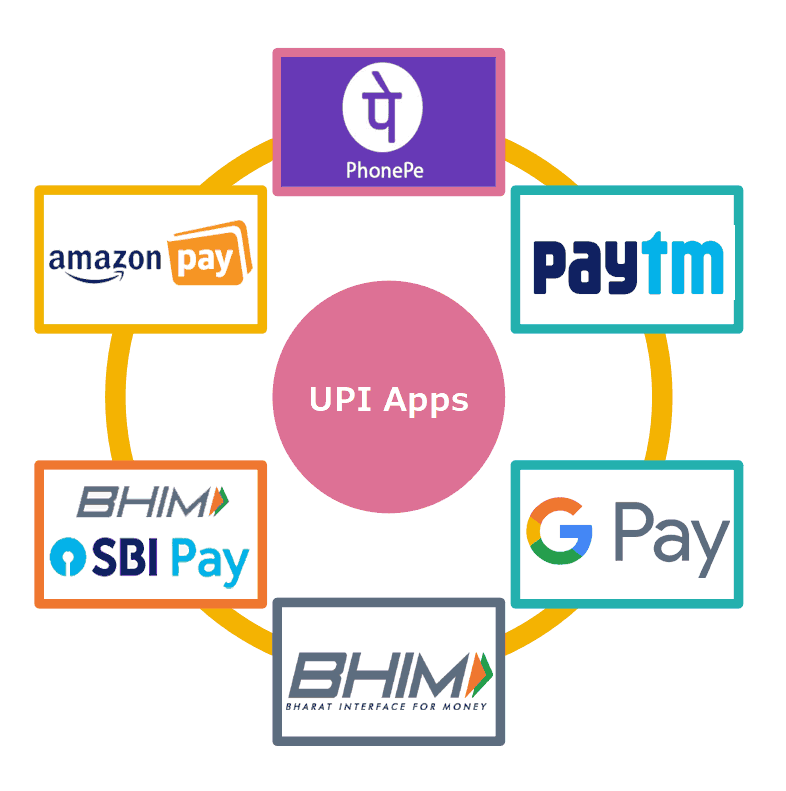 iv. So, do banks themselves verify UPI Transaction?
No, banks don't do this. Rather, a nodal agency, NPCI (National Payment Corporation of India) does this verification.
Indeed, NPCI has developed the UPI payment system. It maintains the database of all the UPI customers. The authentication is also done by the NPCI.
After the authentication, the NPCI communicates with the banks. If NPCI gives a green signal, the banks transfer the money immediately.
It is all done by the system, developed by the NPCI. There is no human interference. That is why the whole process completes within a second.
v. So UPI is very fast. What About other payment systems, How much time do they take?
IMPS and RTGS has always been such fast. It also transfers your money instantly. But, NEFT used to take some time.
But now, NEFT is also catching up. Now you get your money within half an hour through the NEFT.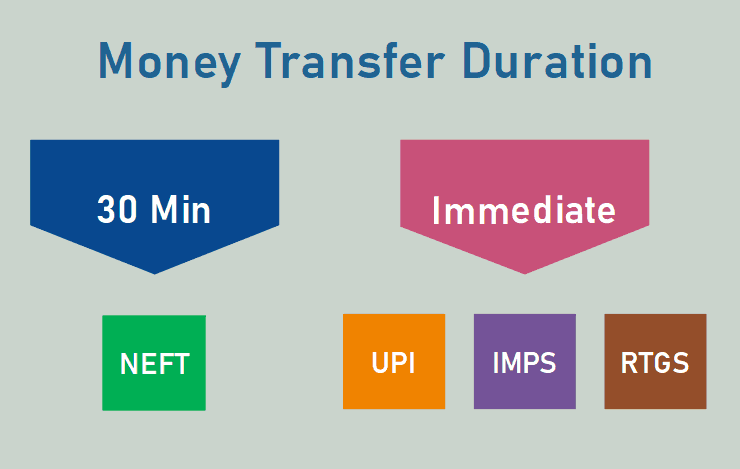 vi. I have seen that people send money through the UPI any time. Is this system always open? No offs?
Yes, This is a very good thing about the UPI. It is available 24 hours a day. It never shuts down. It is open all 365 days, 24 x7.
Even in the USA, you would not find such an efficient payment system. That is why many countries are working with the NPCI to launch a similar system.
---
2. Advantages of UPI Payment System
In this section, We would discuss the good things about the UPI. Why It is better than the NEFT and IMPS.
i. Wow, UPI is really very useful. We should be proud of it. What are Good things about this system?
There are so many things which make UPI the best payment system.
The main reason for UPI Popularity is ease. The UPI payment system is very easy to operate.
The UPI payment system works on the mobile application. The mobile applications are more secure and efficient than the web portal.
You can open these Mobile applications by using the PIN or fingerprints. Thus it is easy to open the app. Moreover, you have to enter a 4 digit PIN for the final approval for the payment. But in the case of NEFT and RTGS, you have to enter the transaction password. You would agree that entering 4 digit PIN is more convenient than entering a complex password.
UPI Payment system gives you the liberty to choose any of the mobile apps. You are not bound to the mobile app of your bank. You can use the UPI apps of other banks. Even, you can use third-party apps such as Google Pay, Paytm, Phonepe etc.
ii. Any other advantage of UPI Payment system
Yes, there are many other good things about the UPI Payment system. Let me tell you about them.
Before the UPI Payment system, you have to give full bank account details of the payee to make a payment. TheNEFT, RTGS and IMPS require a bank account number, IFSC and Bank name of the beneficiary. But, the UPI Payment system has given you the option to skip these details. You can give UPI ID of the beneficiary instead of the bank account details.
Even you are not required to enter the UPI ID. You can capture it by scanning the QR code. For you, the QR code only lines, but our mobile application can decipher these codes. These codes contain the UPI ID of the merchant. Because of the QR code, it becomes very easy to make payments.
Besides QR code, the merchants can also use the Request feature. It is good for asking money from the customers.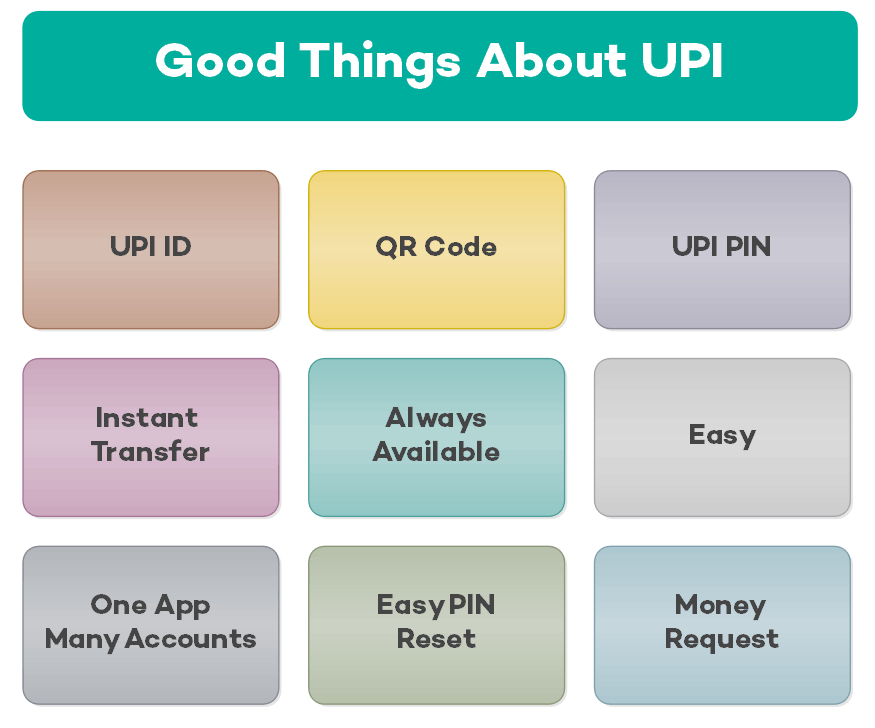 ---
3. Disadvantages of UPI
In this section, we would discuss the negative points of the UPI. What are the limitations?
So, Is there any negative or bad thing about the UPI?
Of course there is. UPI has many limitations.
You can't transfer more than 1 lakh in 24 hours. Even some banks have a lower limit for the single transaction and maximum transaction in a day.
You can't send money more than 10 times in 24 hours.
The Request feature of UPI can be misused. The fraudster, use this method to cheat gullible people. Therefore, UPI has set a limit of 2000 for money request.
It is not as much secure as netbanking. Someone can easily read your UPI PIN while you are making payment. So, you have to change it frequently.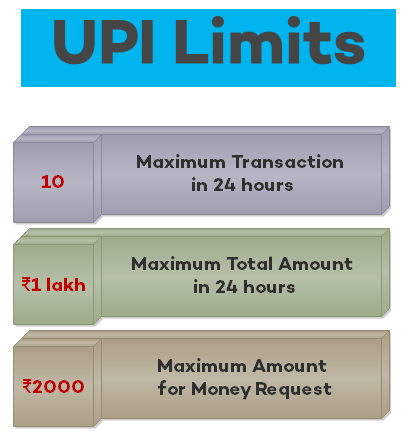 The limit of 10 transactions is a huge problem because you can't pay to more than 10 shops in a day. isn't it?
Oh, don't worry about that. Because the limit on transactions doesn't apply on merchant payments. It applies only on non-merchant payment. So, you can shop freely.
---
4. Charges of UPI Payments
This section discusses the UPI Charges.
Is there any charge for making these payments?
Fortunately no. There is no such charge. Although, some banks tried to charge UPI transaction above a limit. But, recently the government has strictly prohibited to charge any amount for the UPI transaction. So it is totally free.
Then What is the benefit to the apps and bank?
It is a point to consider. Because many UPI apps are even giving cash backs. So what is their business model?
In fact, all these apps are acquiring user through the UPI payments. Further, other services and e-commerce products can be sold to these users. You might have seen several businesses are listed in Google Pay. These businesses would pay to Google Pay.
Similarly, Paytm sells insurance, recharges, mutual funds etc through its platform. Thus, UPI gives them ready customers.
These apps also have data about your spending capability and preferences. Which can be used for targeted advertising.
---
5. Money Request Feature of UPI
In this section, I would discuss the very unique feature of the UPI. It is the money request feature. No other system has such facility.
i. How does a merchant request money from their customer? What is this feature?
It is a very interesting feature of the UPI Payment system. This is the only payment system which gives you the facility to ask money. Because of this system, you need not call anyone for the pending payment. The system would do it for you.
You can ask money using the UPI Receive / Request Feature. You have to give the UPI ID of the person to ask money. On the basis of that UPI ID, the UPI system sends a notification to the person.
ii. So, it works like a reminder?
It is not only a reminder, It facilitates quick payment as well. The payer can immediately pay the asked amount by approving the request. This facility is frequently used in online payment and mobile recharges.
---
6. UPI ID – The Address of Beneficiary
In this section, I am going to tell you about the very unique term of this payment system, the UPI ID. It is the gamechanger for UPI.
i. You have talked too much about the UPI ID, Please tell me more about it
To understand the importance of UPI ID, You have to think of the cashless payment mechanism
If I want to send money to a bank account, I need to tell the bank account number. Along with that, I have to also tell the bank name and branch IFSC code. These three things are necessary for sending money to a bank account. We used to give these things for so many years.
The NEFT, IMPS and RTGS still ask these details for fund transfer. But because of these requirements, money transfer has become complex.
So to simplify this, the UPI Payment system has replaced all these details with only one unique Identification. It is the UPI ID.
ii. But how UPI ID is different from the bank account number?
UPI ID is similar to the email ID and you can easily remember it. Often it uses the mobile number, thus It becomes easier to remember. The syntax of UPI ID is as follows.
Prefix @ Suffix
The suffix changes as per the mobile app. While prefix can be your mobile number. the symbol of @ used to give it special identification.
In the UPI, you can use UPI ID instead of the bank details. The UPI ID is linked to the bank account details. Thus, when you send money to a UPI ID, it is routed to the linked bank account.
iii. How do I know the UPI ID?
Initially, it was you who could make your own UPI ID at the time of registration. But now most of the apps itself makes UPI ID for you. It uses your mobile number or email ID to make your UPI ID.
So, in the Paytm, Phonepe and BHIM your mobile number is used to give you the UPI ID. But the Google Pay uses your Gmail ID to allot the UPI ID.
You can go to your profile section in an UPI App to find out your UPI ID.
But, you must note that UPI ID is not linked to a bank account. It is made while you register in a UPI App.
7. UPI App and Bank Account Linking
In this section, I would discuss the linking of your one or more bank account with the UPI App.
i. Since, money transfer takes place between bank account, How a UPI app makes a connection with the bank account?
To use the UPI payment system, you must have a bank account. Moreover, a mobile number should be also registered with a bank account. You have to use the same mobile number for UPI payments which are linked to the bank account.
As you install a UPI app first time, you have to go through the registration. In this process, you have to link your UPI app at least with one bank account.
Linking of a bank account with your UPI app is very easy, You have to only tell the bank name. The system itself finds out your bank account number.
On basis of your mobile number and bank name, the UPI system finds out the bank account number which has the same mobile number in the given bank. That account gets linked to your UPI app and UPI ID.
Therefore, if anyone sends money to your UPI ID, the money goes to the linked bank account.
ii. If I have more than one bank account which account can be used in the UPI App?
This is another very good thing about the UPI Apps. You can link any or all the bank accounts to your UPI App.
To use the UPI app you have to link at least one bank account. At the time of registration, you have to only give your bank account number. The UPI system itself fetches your bank account of the given bank. The system uses your mobile number to fetch your bank account details.
If you have more than one account in the same bank, you would see more than one account number. Further, you can link the chosen account number. Your UPI App sends an SMS from mobile for the account verification. As it gets verified, your bank account gets linked to the UPI App.
Note, you must have enough balance to send SMS at the time of registration.
You can also fetch another bank accounts only by choosing the bank name. It is quite easy. You can add all of your banks.
iv. Suppose, I have more than one bank account, In this scenario, which account would be used to send and receive money?
You can add as many accounts in the UPI App. But at a time Only one account would be your default account. If someone, sends money to your UPI ID, the money would go to the default account.
Therefore, you have to decide, your primary or default account to receive money.
However, at the time of payment, you have the option to choose one of the accounts for the deduction. So, it is not an issue while making a payment.
v. It means, the same UPI ID can work for all the accounts.
Yes, Same UPI ID can be used for a different bank account. But at a time, it is linked to only one account. Often, UPI apps give you the option of a minor change in the UPI ID.
Now, you know what is the UPI Payment system, How it works and Significance of the UPI ID.
---
8. UPI PIN – The Key to your Account
In this section, I would discuss the significance of UPI PIN. What is its role and How can you set and reset it.
I have seen that People type some digits while making the payment, What is that?
When you make payment through the UPI App, you have to authenticate. You do it by entering the four-digit UPI PIN.
It is the second layer of security. The first layer of security is your phone. But, someone else can access your phone, so to protect your money there is a second layer of security in the form of UPI PIN.
Like ATM PIN, you have to keep your UPI PIN secret. You are not supposed to share it. It is the key to your bank account.
Now we have another PIN to remember. There would be different PIN in different UPI Apps. It would be very tiresome to remember so many PINs.
No, It won't be. Because your UPI PIN remains the same in all the UPI apps. The UPI PIN of your bank account would remain same whether you use Phonepe, Paytm, Google Pay or any other app.
A UPI PIN is created for your bank account. It is the key to your bank account. The same PIN would be used at any of the UPI Apps for the same bank account.
The mobile apps do not play any part in this authentication. The apps only provide the platform for authentication. The authentication is done by the NPCI.
Does it mean that bank give us the UPI PIN?
No, banks do not provide UPI PIN. It is you who creates the UPI PIN for your bank account. You have to create a UPI PIN when you make your first UPI payment. If you want to use more than one bank account, you have to create a UPI PIN for all of them.
How can I create UPI PIN first time?
It is a good question because it involves very important steps of UPI Payment.
To create UPI PIN, you have to prove that the real account holder is using the registered mobile. For that, you have to give details of the debit card.
To set a new PIN, you have to enter the last 6 digits of your debit card number and expiry date. Along with these, the system also verifies, by sending an OTP to your mobile.
How To Change UPI PIN Without the ATM Card
What if I forget the UPI PIN?
There is nothing to worry about. You can again create new UPI PIN by repeating the procedure, you have done the first time.
You can reset your UPI PIN as many times by entering debit card details. But if you want to change the UPI PIN, the process is easier. You have to just enter your old PIN and New PIN.
9. Complaints
This section is about the complaint redressal mechanism of the UPI apps
i. What if my money gets debited but does not credit to the beneficiary account
This is not a very uncommon issue, Sometimes it happens. The money gets deducted from your account but payee does not get it.
If it happens, you should not panic. Usually, money is reversed within 3 working days.
If you still do not get back the money, you can raise a complaint through the app itself. You should not search for the customer care numbers. Because you may get the fake number from the fraudster. And this may be the reason for greater loss.
ii. Do banks have also any responsibility for my money?
In fact, ultimately banks are responsible to refund your money. As I have said the apps only facilitate the transaction, the money transfer takes place between two bank accounts. It is the bank who transfers money thus it is their responsibility to deposit money in the right account. The banks have to return your money if it is not credited to the right account.
Therefore, you can also directly lodge a complaint with your bank. Don't hesitate about that. But you must have the UTR number for filing a complaint with the bank.
That's, all in this post. There are many more details of the UPI Payment system. you can learn about them by going through the given links.