Nowadays, when you open your phonepe, Google Pay, you will get a notification to set UPI number. Let us understand what is this UPI number, what will be the benefit and how to set it.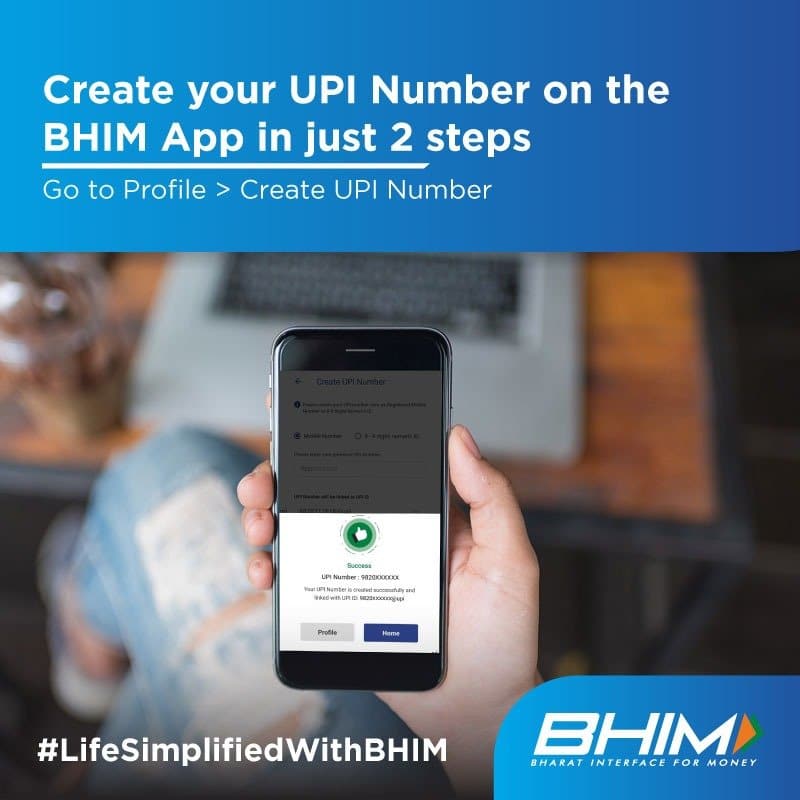 UPI Number Means
UPI payment has made our life very easy. And now it is going to be easier with the UPI number. Once you activate the UPI number, it will be very easy to send and receive money.
The Existing System of UPI Payment
Till now, we require some details of the beneficiary to send money. We had to either enter the bank account number or UPI id to send money. We can also do it through the QR code.
Some UPI apps also give you the facility to send money using the contact number but it was only possible when both of them use the same UPI app. If the sender and receiver both use the phonepe, then they can transact using the contact number only. Else, it was not possible.
The facility of UPI Number
The UPI Number has added more convenience to the existing UPI Payment system. Now to send money to your friend or relative, you will not need any details. As their mobile number would be enough to send money. This will work irrespective of the UPI apps they use. A user of Google Pay can send money using a mobile number to a user of Phonepe.
Benefits of UPI Number
So there are three benefits of the UPI number.
You don't need to remember an alphanumeric UPI ID to send money. You just have to enter the number. This is easy.
There is no need for both of them to have the same UPI app to send money through mobile numbers only. 
The third advantage is that you can create a different UPI number for each account. You can tell the UPI number of the account in which you want money. 
Changing UPI Number
UPI number is exactly like our mobile number. Or rather, it is our mobile number only. But if you want, you can make any other number your UPI number. While choosing any UPI number you have to take care of the following points.
Your own UPI number can be any number of 8-9 digits. It would be subject to availability.
If you want a 10-digit number it can be only your mobile number.
Just take care that the number does not start with zero.
In your UPI number, all the digits can't be the same.
Also, the last three digits should not be the same. 
How to Create a UPI Number in Google Pay
So now let's see what is its process by creating a UPI number in Google Pay.
So let's open Google Pay. Now we have to tap on our picture.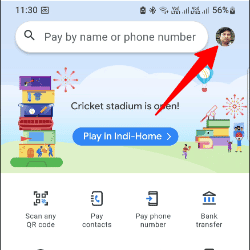 This will take us to our profile page. Here are the details of our account. Here we will tap into the bank account section.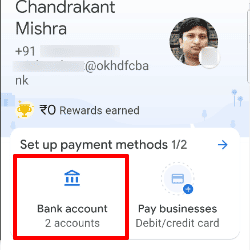 Now on the next page, we will see our listed bank accounts. Now we will tap on the bank account for which we want to create the UPI number.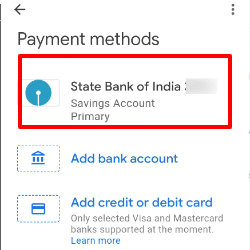 You can create different UPI numbers for each bank account.
So we have tapped into our ICICI bank account.
Now many more options have come in front of us. Like we can also reset our own UPI PIN from here. Apart from this, we are also seeing the link to manage UPI ID. Let's tap on that.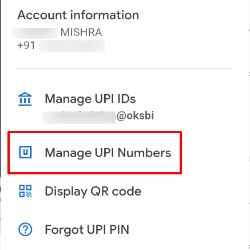 Now at the top, we are being asked to set our mobile number as our UPI number. Let's do this first. A message has come in this that we have already set this UPI number, so it is not happening. So it is correct that we had set this UPI number in Paytm so it will not happen here.
A UPI number can be linked to only one UPI app. So we have to set the different numbers in each UPI app.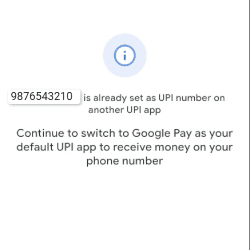 Well, we can also link our mobile number here with Google Pay if we want. It is possible. To do that You have to tap on Continue.
Now we are being asked once again to confirm. And we tap on Continue.
With this, our mobile number will be linked with Google Pay and ICICI bank account.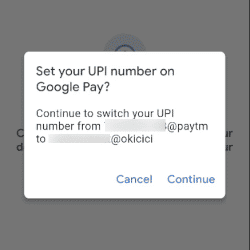 The same happens in UPI id. That too is linked to only one bank account and anyone UPI app.
Setting 8-9 Digit Number as UPI Number
We can also make any eight to nine-digit number our UPI number. But This facility is available with the account of some banks. As in the SBI, I could only set my mobile number as UPI Number. But ICICI bank give the option set custom number. Let's see that too.
Here we have entered any one random number and tapped on Continue. Seeing this a message has come that we should take some other number because someone else is using this number.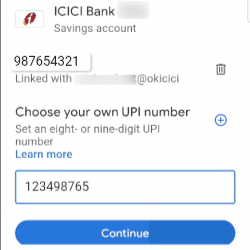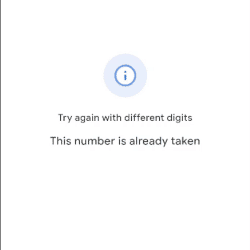 Let us see by changing it a little. And now this time it has been accepted. And this has become our another UPI number.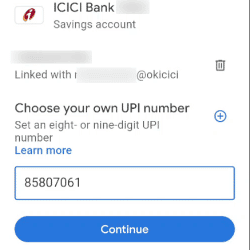 How To Transfer Money using UPI Number
Let us see the steps of money transfer using the UPI number. To do this we have opened paytm. But here we can't see any option to transfer money using the UPI number.
There are two options to do that. These are pay to mobile nure and pay to any UPI apps. Let us choose the second option.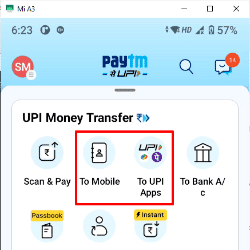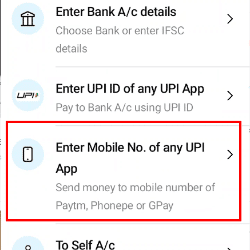 Now put your eight digit UPI number here. As soon as we enter the number, it gets verified and beneficiary name is shown. Here, it is also telling about the linked Bank. As in my case it is linked to the ICICI bank.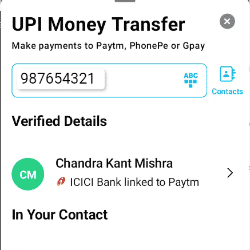 To test the process I have transferred 10 rupees. We put this amount. Selected the bank account and just after entering this PIN, our money is transferred.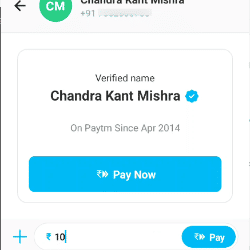 So friends, you have seen how easy it is to send money from UPI number and you can also set your UPI number very easily. If you like the post then please share it with your friends.
FAQs of the UPI Number
Do you need UPI ID to have UPI Number?
Yes, It is required to have a UPI ID for obtaining UPI Number
What exactly is the purpose to have UPI numbers?
UPI Number will enable simple and interoperable payment with only mobile numbers. It can allow feature phone-based payment in cases where it is hard to input alphanumeric data.
What are the main factors in making the decision to select UPI Number?
The customer has the option to select any 8-9 digits number of his preference as UPI Number. Customers can also select his own 10-digit mobile number for UPI Number. UPI Numbers should not begin with zero, and the customer is not permitted to select numbers with all of the same numbers (0-9) for their UPI number.
Can a user choose a less than an 8-digit Number?
A customer is able to select only an 8-9-digit number or his own 10-digit mobile number.
How can I generate UPI Numbers?
UPI Apps give option for the user to create an UPI Number. UPI Numbers will be created with the user's consent.
How many UPI Numbers are linked to an UPI ID?
A customer is able to link more than one UPI Numbers to his UPI ID. i.e. the customer is able to link both his UPI Number (of his preference) or Mobile number UPI Number
Is it possible for a user to link the UPI Number to two UPI IDs?
A single UPI ID can be associated with just an UPI ID.
Can a user of UPI link his existing UPI number with a different UPI ID?
Yes, it is accomplished but the first person will be required to verify that he wishes to remove his prior UPI ID from that connected UPI Id and only then the user can link it to an alternative UPI Id.
Can a customer remove his UPI Number/Mobile Number?
Yes, a customer can do it. PSP must obtain consent from the customer before deregistering the UPI number.