Today UPI is very popular. You can make UPI Payments in the smallest shops. It is everywhere. In September 2022 ₹ 11.2 Lakh Crore was transacted through the UPI.
1. Full Form of The UPI
The full form of the UPI is the Unified Payment interface. This interface facilitates the money transfer between two bank accounts. This money transfer itself has many easy ways. You can choose a mobile number, QR code, and UPI ID to make a payment. There is too much flexibility. That is why people have lapped the Unified Payment Interface.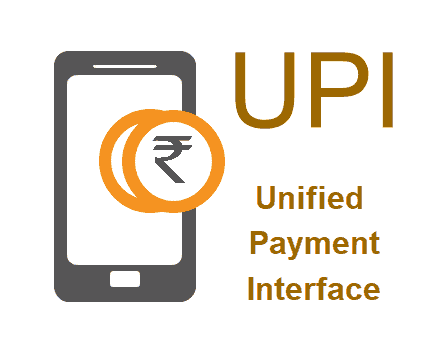 2. Why UPI is Popular – Advantages
Cash hai to aish hai. You Have been using cash for ages. It has been the dominant payment system, but no more. UPI has overtaken all other forms of payment. In fact, UPI Has many benefits over other payment systems.
1. Very Easy to pay
UPI has many ways of payment. You can choose one according to the situation. You can use the mobile number of the payee if paying your family and friend. You can scan a QR code if paying to a merchant. You can approve payment requests if shopping online.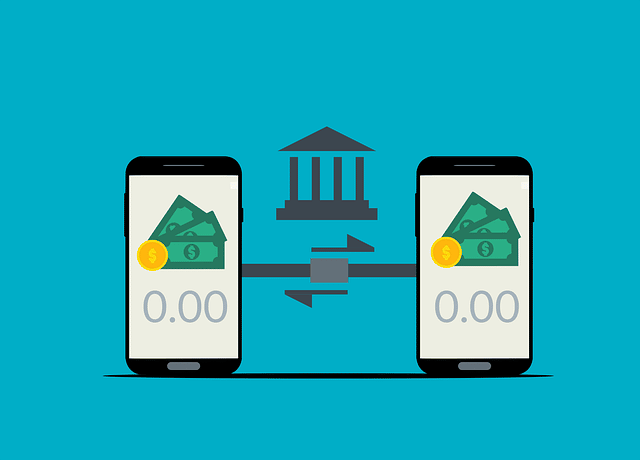 2. Quick
The payment through the UPI takes a few seconds. The money transfer takes place immediately. Today, you can see that in a shop, if you use the UPI, the payment process would take less than a minute. Whereas cash payment takes more time than this unless you have the exact amount.
3. Hasslefree
Cash payment has its own hassle. As you have to carry cash. The currency can mutilate in the pocket. It can also drop. Moreover, sometimes you may not have the proper change. This can result in a wait unless the shopkeeper arranges the change.
But, in the case of the UPI payment, there is no such hassle. If you have money in your account, you can pay it immediately without thinking twice.
4. Keeps Record
The UPI payments are recorded in your bank statement. Thus you can always refer in future if required. You can also track your expenses because of the records.
It is not possible with cash. We rarely remember all of our cash payments.
5. Cash Withdrawal is Not Required
To make cash payments, we need cash at our disposal. Thus we have to withdraw cash either from the ATM or Bank. It is a hassle and sometimes takes plenty of time.
If you are using UPI for payments, your visit to the ATM or bank would be rarer.
6. Free
UPI gives us many conveniences. But It does not ask for anything in return. The government has kept it free. There are no charges for UPI Payments whether it is a small amount or a large amounts.
3. Requirements For UPI
UPI is prevalent. You would have seen that almost every second person uses this method of payment. To use this method of payment, you need the following things.
i. Bank Account
This system of payment uses your bank account for making payments. In this system, money goes from one bank account to another bank account. Thus the payer and payee both must have a bank account.
ii. Debit Card / ATM card
The payment takes place between the bank account. But for authentication, you need a debit card. In fact, This system requires UPI PIN for making a payment. But this PIN can't be set without the debit card details. Thus, to set the UPI PIN, you need a debit / ATM card. However, few banks have started the facility of aadhaar authentication to set the UPI PIN. Thus you can use UPI PIN without a debit card. These banks are Canara Bank and Union Bank.
iii. Smartphone
Although the UPI system works in feature phones (you can dial *99# to use UPI). But using a feature phone is not very convenient. UPI is very easy with the smartphone. In the smartphone, you can have one of the UPI apps. Phonepe, Paytm, and Google Pay are such apps.
iv. Balance in the Account
You also need money in your bank account. You can check your account balance through the UPI app itself.
4. Steps to Use
To use the UPI payment system, you must install at least one of the UPI apps. There is a long list of UPI apps. Almost every bank has its own app. Besides this, there are many third-party UPI apps.
Today, third-party apps are the most popular. For example Phonepe, Google Pay, Paytm, Mobikwik and Amazon Pay. These are third-party apps and are very popular.
After installing the UPI app, you have to link your bank account. You can do this by selecting your bank from the given list. Once you select a bank, the system finds out your account in that very bank.
As your bank account gets linked, you would be able to receive money in your bank account. But to make a payment, you have to also set the UPI PIN.
To set the UPI PIN of a bank account, you must have the debit card of that bank account. The debit card details are entered to set the UPI PIN. You have to also enter OTP which is sent to your registered mobile.
Note, you must use the same sim (mobile number) which is registered with your bank account.
The UPI PIN can be either 4 digits or 6 digits. It depends upon the bank. The SBI uses 6 digits PIN. You must remember this PIN to use it further.
After setting the UPI PIN, you can make payments using your preferred way. It can be a QR code, mobile number, UPI ID or Bank account detail.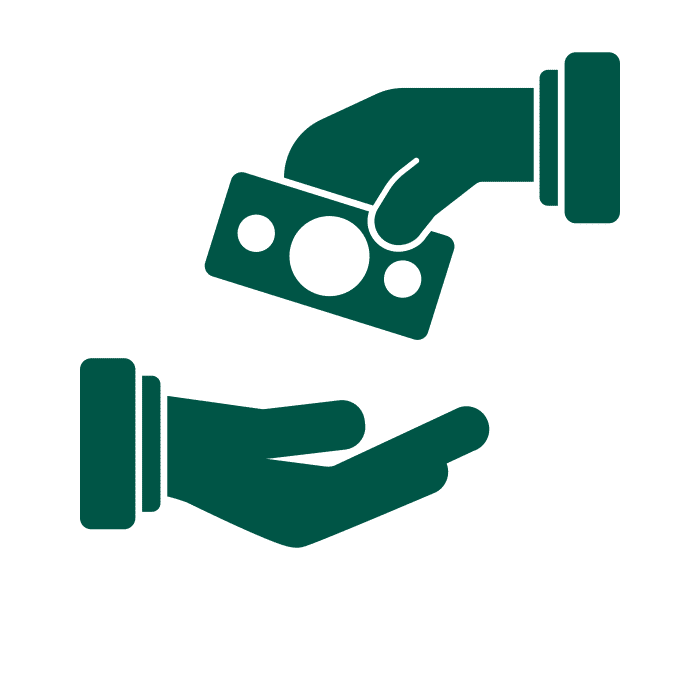 5. What Else Can You Do with UPI App
UPI Payment system was primarily designed for money transfers. But today, there are many other services available. You can perform the following tasks through the UPI app.
Make a payment to a friend or family using a mobile number, account number or UPI ID.
Pay the merchant using QR code
Payment for online transactions
Recharge Mobile, fastag or DTH
Pay Electricity Bill
Pay other utility bills
Request money from someone
Bid for IPO
The autopay mandate for regular payments
Wallet for small-value transactions Through UPI Lite
6. UPI Limits
UPI Payment system is very convenient. But this system is not as secure as internet banking. That is why you can perform high-value transactions through it. There is a transaction limit.
You can't pay more than ₹ 1 lakh in 24 hours from your account using UPI. Some UPI apps and banks have their own limitations which would be lower than one lakh. However, SBI, ICICI Bank, HDFC bank follow the 1 lakh limit.
7. UPI Charges
As I have said earlier UPI system does not charge a paisa for this facility. In this system, 3 parties are involved these are NPCI (manages UPI system), Banks (transfers money from one account to another) and apps (provides an interface for UPI system).
But as of now none of them charges for the service. The government is trying to make this system always free. The involved parties can recover their cost through other means.
8. Problems of UPI
The UPI Payment system has leapfrogged very swiftly. today millions of transactions take place in a day. Some of the banks were not ready for this heavy load.
In fact, banks have to maintain secure servers to deal with these transactions. But, some banks could not cope with heavy demand. This resulted in failed transactions. The money gets debited but not credited to the beneficiary account.
However, the users usually get back their money within 3 working days. still, it is a headache. Lately, such instances have come down. People also get back their money within a few hours.
The RBI has also introduced the services of Digisathi to deal with UPI-related complaints.
9. UPI Related FAQ
What is the reason why my mobile Verification Process Getting Failed Time and Time Again?
Mobile verification processes may fail for some of the reasons listed below:

The app cannot send an SMS using your phone number
There's a network error in your phone

What can I do to resolve the issue?Kindly ensure that your smartphone is connected to the internet (mobile data is to on, and the flight mode switched off). If you're experiencing issues, upgrade to the most recent version by signing into the Play Store or Appstore and then try it again.
What is UPI PIN?
The UPI PIN can be described as a 4- – or six-digit code that is generated by customers using BHIM after completing the registration. UPI PIN will be utilized to authenticate every transaction made on the UPI platforms (BHIM as well as *99#, or UPI applications) to guarantee secure transactions each time you use the BHIM UPI to conduct transactions.
I've already set a PIN in another App with An Account With A Bank. Do I have to use the same PIN on BHIM To access that account?
Yes, you are able to use the identical UPI PINs on BHIM to access that account. If the PIN's status isn't reflected in your BHIM app, go to the "Bank Account section, then select the account, and then select the 'Refresh' option.
Why am I Not Able to Transfer Money?
The daily limit of transactions is Rs. 100,000 on the BHIM
If you're making a payment to an UPI ID be sure you've put in your correct UPI ID.
Make sure you've entered your correct UPI PIN.
You won't be able to transfer money if the bank is having issues.
If you're the first user of BHIM You are able to make transactions as much as Rs. 5000 in your first day.
You will be able use up to Rs 100,000 per day within 24 hours of registering
When you send money via UPI ID, the Name of the Account Holder and the UPI ID are different. Are They the Same Person?
If you type in an VPA and click verify the account holder's information, the name of the account holder (as recorded in the system used by the bank) appears. This will allow you to verify that the sender and account you'd like to transfer funds are identical. If they are not Please confirm the VPA of the recipient. Money that has been sent through BHIM is not refundable.
What Do I Do If Transferred the Money However, It's not been credited to the Receiver's Account?
In the event that you're BHIM App states that your transaction is successful , but your beneficiary isn't receiving the cash, you may need to verify that you've provided the proper data (UPI ID or A/C IFSC).
If your transaction is listed as "Pending" status, you can select the 'Refresh' button on your transaction's information page under the section 'Transaction'. If the issue continues to persist you can contact us using our customer support number.
If your transaction been unsuccessful, but the money was deducted, then that amount will be returned to your account within 2 working days.
If you are still having trouble with the issue, you may contact us or file a complaint using your BHIM app
I have multiple accounts linked to the same mobile number. What Accounts can I use to send or receive money?
The account you've selected will appear at the top left, with the bank's logo. It will be the default bank , from which you'll be receiving funds. When sending money, you'll be able to choose your debit card.
Can I reverse a Transaction If I've erroneously deposited the money to the wrong Account?
Contact with your bank to make the issue of the chargeback.
What's the reason my transaction is Being Denied?
Your transaction might be denied due to any of the reasons listed below:
One or both of the banks servers may be down temporarily. In this case, you should be patient until you restart the transaction.
It could be a suspect fraud case.
You may have entered the incorrect UPI PIN.
The beneficiary information you entered could be incorrect.
Your mobile number could be linked to different kinds of accounts with the bank.
If you've updated your mobile number associated with your bank account, then there's a chance that the bank hasn't synchronized your new phone number, resulting in which you may not be able to finish your transaction. If this is the case, please call your bank.
This transaction that you're trying complete could be in breach of your bank's policy. If this is the case, inform your bank.