You can promote your business through the Tez For Business Program. The Google has introduced some specific features just for the business. These features would provide a connection between you and your customers. But, note, there is no separate app for businesses. The customers would be using the Same Tez App.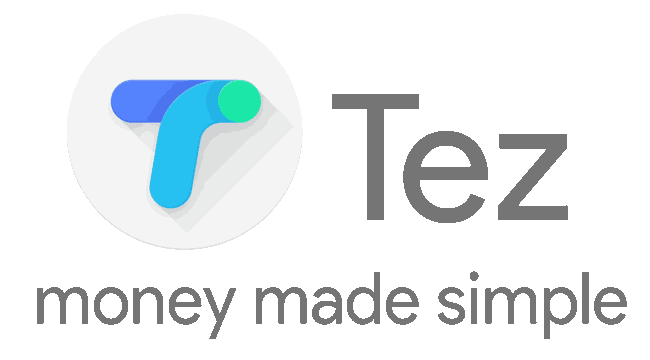 Also Read-  Tez is now 'Google Pay', What Else Changed
Features of Tez For Business
There are 4 main features of 'Tez For Business'.
Accept Payments For Products and services
This is the basic feature of 'Tez for business'. It gives you an interface to easily accept payment from the buyers of your product and services. This payment would be very easy as you are not required to make any direct contact with the user. The user would select your brand name from the app itself and pay the amount from there.
It is a seamless process and you are not required to worry. The payment would directly come to your linked bank account. Note, your account should be a current account.
Communicate With Buyers
This program – yes Google calls it the 'Program'- also gives you the facility to have a communication with the user. The user can ask some queries directly to you and you can answer it. Both of you don't require any information about each other.
Send Offers to the Buyers
This the special feature of 'Tez For Business'. You can promote your offers through the Tez app. The Tez user would be able to see all of your offers directly at the Tez app. However, The Google Team would verify all the offers before publishing it on your business channel.
Link Buyers to your website or app
This program gives you the opportunity to bring customers to your website or phone number. There would be a button for your website and phone number. Thus, you would be getting a valuable customer.
Also Read: Google Pay (Tez) Bill Payment Steps
Benefits to You
When you use 'Tez For Business', you get many benefits at one place. You would be aware that Tez is installed in more than 1 Crore smartphones. Hence, this app gives you the access to a large pool of the customers. You would get following benefits from this program.
Your own channel at Tez app
This program gives you a page on the Tez app. In this page, you can tell about your business, product, offers and mobile number. Once, a customer pays to you through the Tez app, your brand would be visible to him at the Tez homepage. Thus there would be a constant reminder of your business.
Easy and cheap Promotion
Digital Promotion is getting costlier. Businesses are making their own app just to have direct contact with the customers. But, 'Tez For Business' provides this facility at a negligible cost. By using it, you can save much of your digital promotion expense.
No System Required for Taking Payments
Accepting payments for business is not much easy. But, with the Google Pay (Tez), you are not required to take any pain. The money would directly go to your account. The Tez is not charging anything for this. However, there may be bank charges. It depends on your bank.
Secure From Frauds
There is Tez shield to detect fraud, prevent hacking, and verify identity. This Shield provides security from customers to the business. Hence, You can be assured of the security of payments through the Google Pay (Tez). Moreover, Google has established a dedicated help centre for Tez.
How To Use Tez For Businesses
To participate in this program, you have to visit 'Tez For Business' page. In the page, you would see a button to show your interest. click on the button.
Now you have to fill the registration form. In this form, you have to give all of your business and personal details. After submitting this form you would get an acknowledgement mail.
The Google Verifies your details within a week. If it finds you the eligible person, you would get another email from Google Pay (Tez) for business. In this mail, there would be detailed instruction for onboarding.
On the basis of that mail, you would be able to connect with the 'Tez For Business' and customize your channel.
You would also get an API. Using this API, you can integrate the Google Pay (Tez) into your webpage. Thus, you would be able to take payment from your webpage as well.
Terms and Conditions
There are some terms and condition for using 'Tez For Business'. I am writing here the selected one.
You can use the 'Tez For Business' only for accepting payments for service or products. You can't use it for any other type of transaction.
You can pay maximum ₹1 lakh through the Tez. There is a transaction limit of Tez.
Tez branding can't be used for your business promotion. Tez is only providing a platform for the transaction. The transaction itself takes place between the accounts.
You can't charge a different price to different Buyers for the same products and/or services.
You can't ask debit or credit card detail of the buyer. The transaction should take place through the available channels of Tez.
We have to see whether 'Tez For Business' would be as much popular among businesses as Tez is popular among masses. We hope that cash mode of Tez would help in merchant payments as well.