Paytm Also uses the UPI Payment System for the fund transfer. This UPI system Requires UPI PIN for the authentication before the Payment. But do you know the important facts about the PIN? If not you should learn about the UPI PIN and its uses in the Paytm App.
In this post, I would guide you the way to generate, Reset or Change UPI PIN through the Paytm.
Paytm Bank: 10 Most Important Features
1. What is UPI PIN In Paytm
UPI PIN is the last security barrier of the UPI Payment system. The fund transfer takes place immediately once you enter the UPI PIN. No UPI PIN no Payment. Let us learn some important facts about this PIN.
BHIM UPI in Paytm App: Features and How to Activate
i. UPI PIN is Linked To Bank Account
This PIN is just like ATM PIN and has 4 digits. You have to set UPI PIN for every bank account. It remains the same, irrespective of the UPI app. This PIN would remain the same whether you are using Paytm, Phonepe, BHIM or SBI Pay.
ii. You can Change UPI PIN From Any UPI App
So, if you have already set UPI PIN for a bank account, you don't need to set it again through the Paytm. However, if you have forgotten that PIN, you can change it through the Paytm. In fact, you can use any app (BHIM App, Tez, Phonepe, SBI Pay etc.) which uses UPI functionality for payments.
iii. It Has Made Payments Easier
The UPI is the easiest way of fund transfer. As it neither requires full account detail of beneficiary nor you have to enter debit card details or net banking account password for the authentication. A 4 digit UPI PIN has made the authentication quite easy. Choose beneficiary, fill amount and enter the UPI PIN. That's it.
Paytm BHIM Customer Care Number and Support
iv. How To Set or Change UPI PIN
To set a new PIN you have to prove your authenticity. It happens through your ATM card and mobile number. A person can set UPI PIN only if he/ she have your unlocked mobile and ATM card both. To set PIN, you have to enter following details of the debit card.
last 6 digits of the debit card
Validity/expiry date
Besides asking these details the system would send an OTP to your registered mobile number. As you enter the OTP, you would be able to set the new UPI PIN.
BHIM app vs Paytm: Which is a better payment app
2. Steps To Set, Reset and Change UPI PIN
1- Open the Paytm App and tap on the Menu. You can find it in the top left corner of the screen.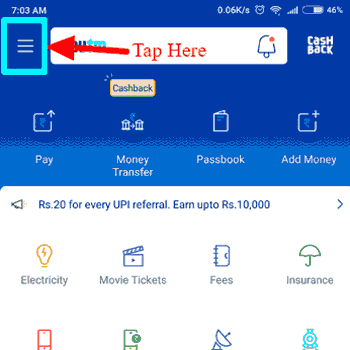 ---
2- Tap on the top where your name is written. It would open your Profile section.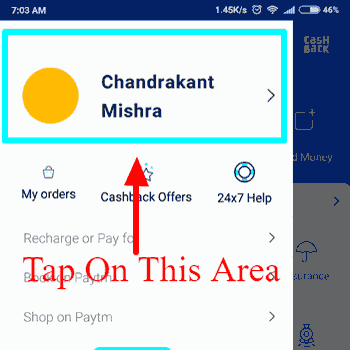 ---
3- Scroll down your profile section. You would find the link for 'Saved Payment details & settings'. Tap on that link.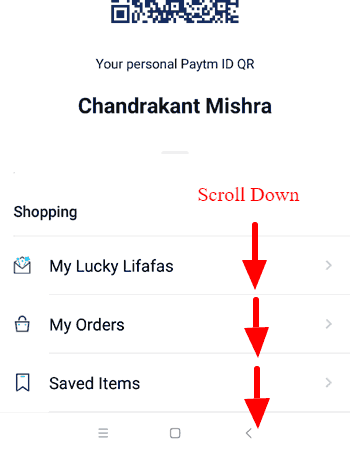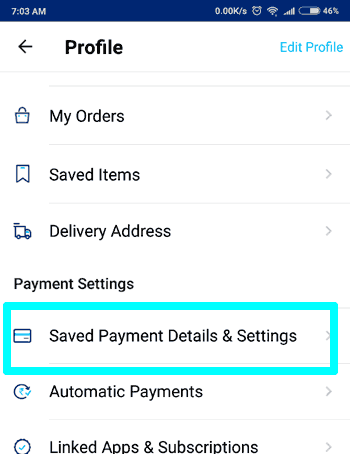 ---
4- Now you would see your VPA (virtual Payment address) and linked bank accounts. In the Paytm, you can set different bank account for sending and receiving money. There are two section for that. From the 'sending money' section, you can set UPI PIN for any listed bank account. If your required bank account is not listed, you can do it by adding another bank. A link is given for this purpose. You can also check bank balance from this space.
Tap on the desired bank account. Next, you would be able to see the options to change or reset UPI PIN. If you had already set the UPI PIN, there would be a message of this regard.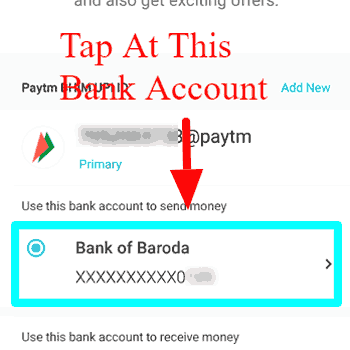 ---
5- The procedure to generate/ create new UPI PIN and reset the forgot PIN is same. Since I have already set the UPI PIN. I could not see the link for creating a new PIN. So to Reset it tap on 'Forgot UPI PIN'.
To Change the existing UPI PIN tap on 'Change UPI PIN'.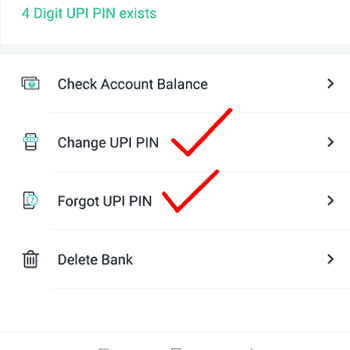 ---
6- In this step you would reset the UPI PIN. For that, you have to enter the last 6 digits of ATM card. Since I have linked by Bank of Baroda account, that account is listed in the following screenshot. You would have your own bank account. Enter the debit card number of that account.
Enter the expiry/validity date of that card and tap on 'Proceed'.
Next, you would receive the OTP to your registered mobile number. Enter that OTP in the given space and Tap Proceed.
Now you would see the field to set New UPI PIN. You have to confirm it once again. That's it. Now you have set the UPI PIN. Keep it safe.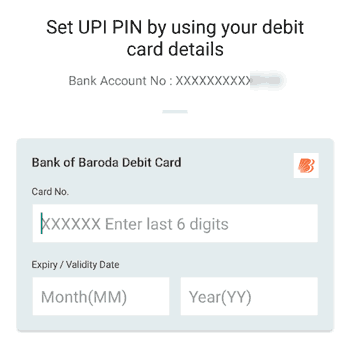 7- If you want to change the UPI PIN you would not go through the step 6. In this step, you have to enter only old UPI Pin and New UPI PIN.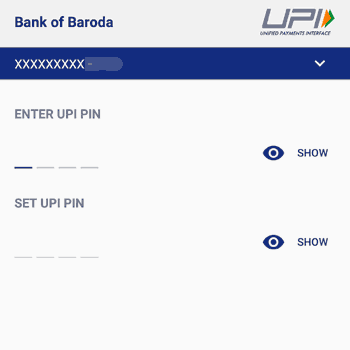 ---
So Now you know the method to change or reset the UPI PIN in the Paytm App. You can also learn about the UPI ID of the Paytm and how to change it. Also Don't forget to read the 4 tips to keep your UPI PIN secure.
In this post, I have told you the procedure of UPI PIN setting and resetting. Now yous can easily transfer money through the Paytm.