Paying with digital wallets has become easy with apps like Paytm, Phonepe, and Google Pay. However, the process of entering a PIN every time to complete a transaction can be cumbersome. Wallets offer the convenience of not entering a PIN every time, but there's a catch – the QR code of the merchant should be of the same company. This is where UPI Lite comes in.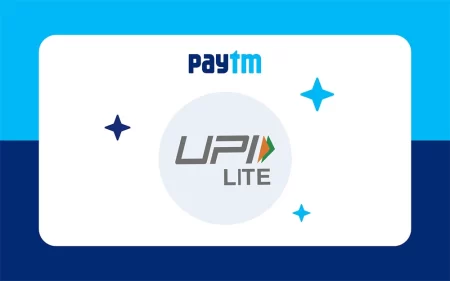 2. What is UPI Lite?
The National Payments Corporation of India (NPCI) and Reserve Bank has introduced the UPI Lite feature to simplify the payment process. UPI Lite is a feature that allows users to make payments using any QR code of a merchant, regardless of the company.
Paytm has recently launched the UPI Lite feature, which offers five benefits to its users.
3. Activating UPI Lite Feature in Paytm
The first step to using the UPI Lite feature is to update your Paytm app by going to the Google Play Store. After updating the app, you'll see the option to add money to UPI Lite on the dashboard. Select the option, and you'll be taken to the UPI Lite activation page.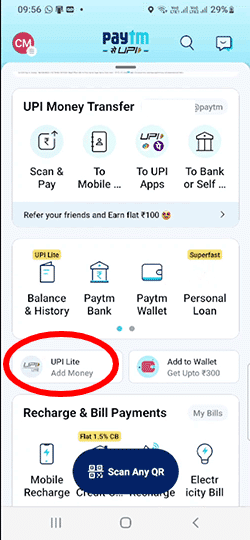 4. Selecting Bank Account for UPI Lite
On the activation page, you'll be asked to select a bank account for UPI Lite.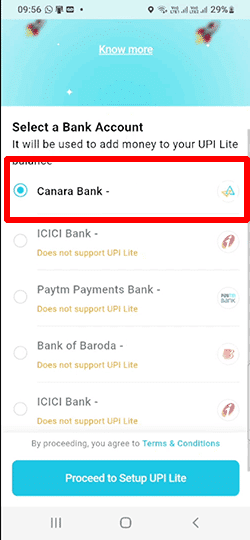 It's essential to choose a bank account because you'll need to activate UPI Lite separately for each bank account. When you activate UPI Lite, a local wallet gets created, linked to the same bank account you've selected. For instance, if you choose Canara Bank, any UPI Lite wallet you create will be linked to your Canara Bank account. You'll also deposit money in this wallet from the same bank account. Currently, only a few banks provide the UPI Lite feature, but soon, other banks will also start providing this facility.
In the next step, you have to enter the desired amount. You can choose any amount from ₹1 to ₹2000.
After entering the amount tap on the proceed button. Now, you have to enter the UPI PIN to transfer money from your bank account to the UPI Lite wallet. As you submit the UPI PIN the money is immediately added to your UPI lite Wallet.
You can also check your UPI lite wallet transaction from the same page.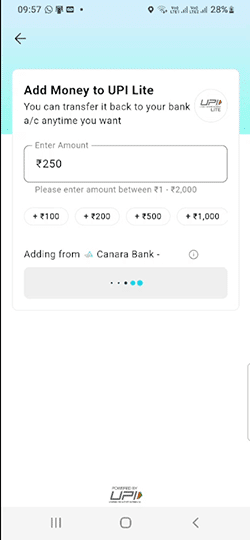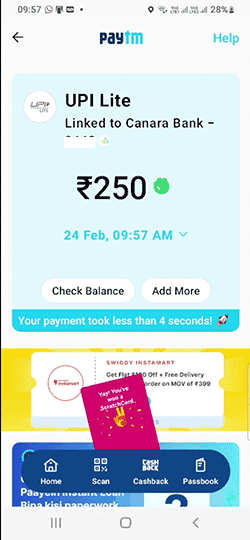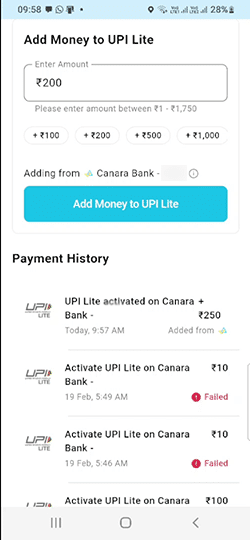 5. More Information about UPI Lite Feature
Before proceeding, it's essential to read more information about UPI Lite. It's mentioned that the feature is for small-value transactions, and there's no need to enter UPI PIN on payment through this.
Additionally, transaction failures are reduced because the payment is immediate through UPI Lite, even if the bank service is down. This feature is an on-device wallet, and there's no connection to any other server needed for transactions.
6. Benefits of UPI Lite
i. No Need to Enter UPI PIN for Small Value Transactions
With UPI Lite, you can pay up to Rs. 200 without entering any UPI PIN. This feature is an excellent relief because if UPI payment fails, it can cause significant inconvenience. Moreover, it saves time and eliminates the hassle of entering the UPI PIN repeatedly.
ii. Clean Bank Statement
Transactions that are done without entering the UPI PIN from the UPI Lite Wallet will not be visible in the bank passbook. This feature keeps your bank statement clean and organized. The records will only appear in the UPI app.
iii. Easy Payment Everywhere
The UPI Lite Wallet payment can be done anywhere that payment is made through UPI. Therefore, you don't need to worry about which company the QR code belongs to. Moreover, you can pay friends and relatives with the UPI Lite wallet, and the payment amount should not exceed Rs. 200.
iv. No Charges for Transfer
You can transfer the money deposited in this wallet back to your bank account anytime without paying any charge.
v. Low Limits to Reduce Misuse
The payment and wallet limit has been kept low to reduce the risk of misuse. At present, you can transfer anything from one rupee to two thousand rupees in this wallet, and a maximum of two thousand rupees can be kept in the wallet at any point in time. You can shop for a total of four thousand rupees through this in a day because, after the end of two thousand rupees, you can deposit two thousand rupees again in a day.
7. Limitations of UPI Lite
Small Value Transactions Only: UPI Lite is suitable for small-value transactions up to Rs. 200.
Limited Bank Availability: Currently, only a few banks offer the UPI Lite feature. Paytm users can activate UPI Lite for Canara Bank, while other banks are expected to offer the feature soon.
Wallet Limitations: UPI Lite wallets have a maximum limit of Rs. 2,000, and users can deposit up to Rs. 4,000 in a day.
Also Read – Limits of UPI Transactions
8. Conclusion
UPI Lite is a great feature that simplifies digital payments for users. It eliminates the need for entering a PIN every time and ensures hassle-free transactions. Paytm users can activate UPI Lite and enjoy its benefits today. However, it's important to remember the limitations of UPI Lite and use it accordingly.
Recommended – How To Cancel Automatic payment of Paytm Wallet