Have you also received an SMS of the suspension of your Paytm KYC? Beware, it may be a spam message. As the fraudsters are trying new ways to access your account.
Thus if you have a message like this, do not babel. Have patience. Firstly, you must verify the authenticity of the SMS before proceeding. Further, you should check yourself the status of KYC through the Paytm App.
Thus let us see how you can check the status of KYC. And what are the remedies available if you have faced any loss due to the fraud message.
The Message Which I have Received
The SMS which I have received informs me that my Paytm KYC has been suspended. Further, I should call a number to verify the KYC. And if I don't do this my Paytm account will be blocked within 24 hours.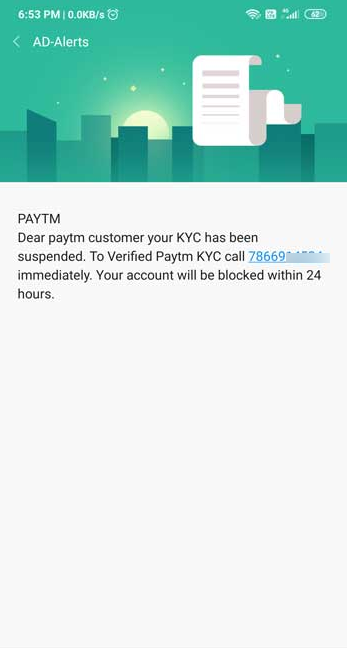 That's why I am saying this message may be a fraud. Because Paytm or other Payment apps including banks never connect you in this way.
Note:- Recently the Paytm has shared the information on the fraudsters with Telecom Regulatory Authority of India (TRAI). Moreover, it has filed an FIR against the owners of the 3,500 fraud numbers to curb them.
Check the Status of KYC Through the Paytm App
So, I did not call that number. And visited my Paytm App to check whether my KYC has suspended or not. You can also see what are the steps to confirm the status of your KYC.
Open your Paytm App. Tap on the three parallel lines at the top left corner of the home page. Now select the 24X7 Help option.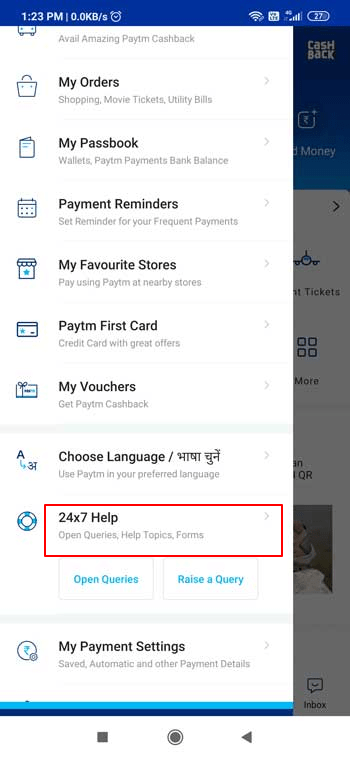 Scroll down and select the option Paytm KYC.
Now select the second option, 'I want to complete my KYC'. Further, select an option between 'KYC with Aadhaar' and KYC without Aadhaar'. If you have already completed your full KYC through in-person verification, you will see this message.
It says that you already hold a full KYC Paytm Account. But if you have only partial KYC, then it asks you to complete full KYC. Whatever the condition, you can see that there is no issue with your KYC.
Check Through a Call to Customer Care
You may also check the KYC status through a call to customer care. For this, dial 0120-4456456 through the registered mobile number and select 1.
Now follow the instructions. This is Paytm 24X7 Helpline number. Share your issue. The executive will tell you the correct status of your KYC.
Through the KYC Point of the Paytm
If you do not believe the customer care or the App information, you may visit the nearby KYC point of Paytm as well. However, both the above options are completely authentic.
To find out the Paytm KYC point, visit the home page of Paytm. And tap on Nearby KYC Points. Allow to turn on device location.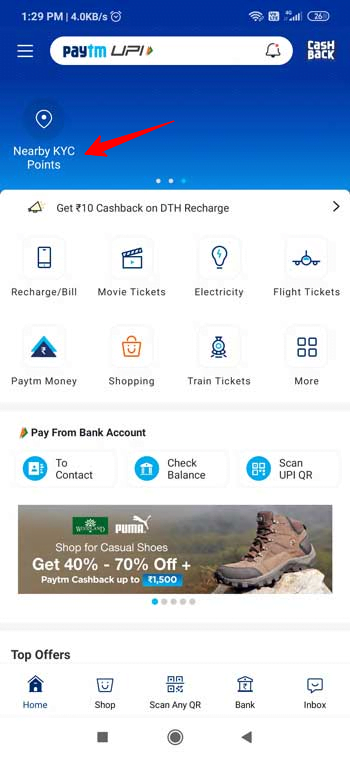 In this page, you can see the KYC points near you. You can call or visit the centre. There you may check the status of your KYC by sharing the message you have received.
How to Avoid Fraud
Thus you can see it is a fake message. The fraudster has tried to access your Paytm account by scaring you. So no need to follow this message or a call if you receive. Don't share your personal details on SMS or a call.
Moreover, a person on a call or through the message may ask you to click on a link. Never, click on that link. In addition, he may ask you to download an app. I want to say, never download any app in this way because the person may infiltrate into your bank account with the help of that app.
Also, RBI alerts you time to time not to share your personal and financial details like OTP, CVV, UPI PIN, Net Banking Password etc with anyone. Even Banks never call you for the above confidential details. Thus you must be aware of the frauds.
What Should You Do in Case of Fraud
But, if you have given your personal details on that number and faced any loss. Immediately take appropriate action. And this should be as soon as possible.
There are some remedies available in case of fraud with you. But it depends upon the circumstances as well.
1- Complaint to the Paytm Through a Call to the Customer Care
Immediately connect with Paytm customer care and lodge a complaint with it. You may call with your registered mobile number to 0120-4888488. It will tell you to reset the password of your Paytm Account. Follow the instructions and change your password to protect yourself from any further issue.
Alternatively, you can also temporarily block your Paytm account with immediate effect by calling to 0120-4456456 and select 6.
Another useful Post – How To Complain your Problem With Google Pay Customer care
2- Send a Message to the Customer Care
You may also complain to the Paytm through a message. Open 24X7 section. Tap on 'Report a Fraud'. Now tap on the option for which you want to complain. For example, if you have lost money from your wallet, select the first option.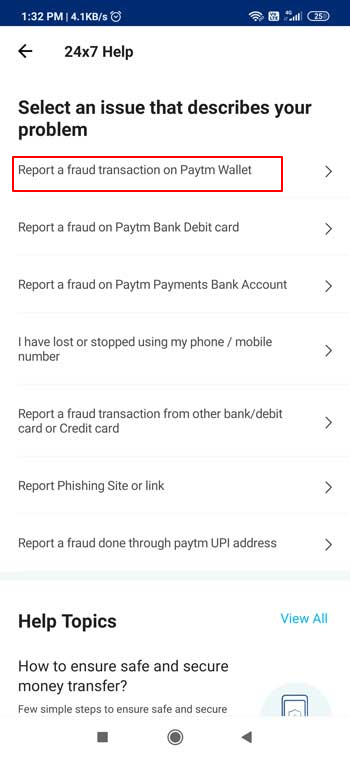 If you have shared password like details, select the first option. Scroll down. Click on the Message Us tab under the Issue Not Solved section.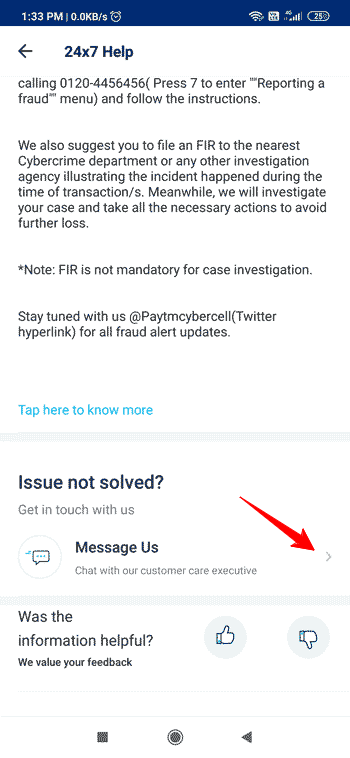 Now fill the form with your mobile number, date time, transaction ID, caller mobile number and other description. Click on submit and get the complaint number.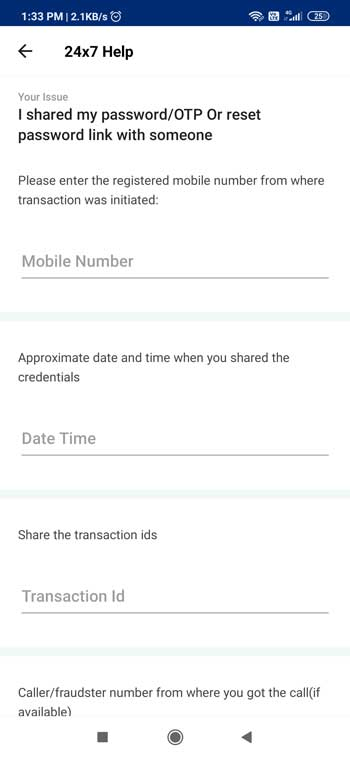 A team will follow the issue and will contact with the appropriate resolution. Most importantly, you must be careful also when you receive a call for the resolution. There also may be a crook.
Lodge an FIR at the Police Station
You must lodge a complaint to your nearest Police Station as well. Tell the issue with complete details. The officer will give you a complaint number and will forward your complaint to the Cyber Security Cell. As the case falls under the online fraud.
Rest procedure depends upon the rules and regulations. Thus you have to wait for the resolution.
Thus in this way you can check your KYC status and lodge a complaint if the fraud occurs. But I will say that you must be alert as much as possible to avoid this type of condition. As you know, safety is better than a cure.