There are six payment banks in India. In this post, I would give you the list of payments banks. RBI had given license to 11 payment banks hence, more would be coming. You would also learn a brief detail about these payment banks.
The payment banks are new age banks which give limited services but these are easy to access. These banks have rarely a physical branch. Instead, a payment bank works through the existing vendors, shopkeepers. It has more focus on the online platform. You may get a higher interest rate from the payment bank saving account. Also, It opens only saving and current account.
Know More: What Is a Payment Bank
List of Payment Banks and Their Headquarters
| | |
| --- | --- |
| Name of the Payments bank | Headquarters |
| Airtel Payments Bank Limited | New Delhi |
| Paytm Payments Bank | Noida |
| Fino Payments Bank | Navi Mumbai |
| Indian Post Payments Bank | New Delhi |
| Jio payments Bank | Navi Mumbai |
| Aditya Birla Idea payments Bank | Mumbai |
Airtel Payment Bank
It is the oldest payment bank. After getting the license, Bharti Airtel has opened this payment bank through its subsidiary. The Kotak Mahindra Bank has also a stake in this bank.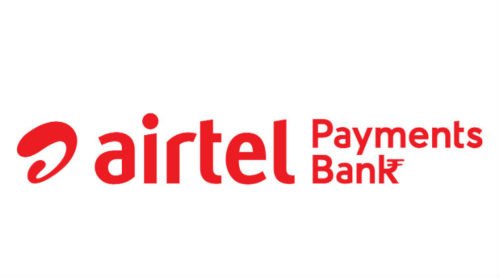 Network
The Airtel Payment Bank boasts of 1.5 million retailers across the country. These retailers can double up as the banking point. Today, Airtel has 4 lakh banking point. It is more than all ATMs together. At these points, you can withdraw or deposit money.
Interest Rate
The Airtel Payment bank gives the interest rate of 5.5% in its saving account. This rate is higher than regular banks which gives 3.5-4.0% interest rate. Initially, Airtel Payment Bank was giving 7.5% rate.
Also Read: Airtel Payments Bank Money Transfer Charges
Features
The bank supports UPI payment system for fund transfer. The UPI is the most advanced mechanism of fund transfer. It is free, instant and always available.
It gives a free digital debit card in association with the MasterCard. There would not be an annual charge for this card.
The bank opens your account instantly and requires no documents. It only needs your Aadhaar along with the fingerprints.
Your Airtel number would be your bank account number.
Free Personal Accident Insurance cover of ₹1 lakh.
Know More: Airtel Payment Bank Customer Support
Paytm Payment Bank
The Paytm is also heavily promoting its payment bank. It is advising its wallet customers to shift into the payment bank. The bank has started its operation since December 2017.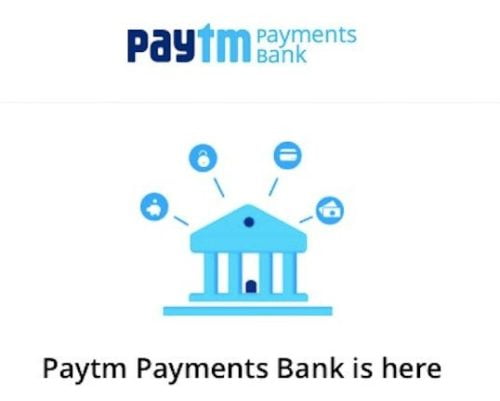 Network
The Paytm Bank Network is smaller than the Airtel Bank. It says that until the end of 2018, it would have 1 lakh outlets for taking cash deposits and withdrawals.
Interest Rate
The interest rate of Paytm Payment bank is similar to the existing regular bank. It gives 4% interest rate on its saving account. While Airtel and Indiapost give a higher interest rate.
Features of Paytm Payment Bank
It opens a zero balance account.
Free Insurance cover of ₹2 lakhs.
Fixed deposit facility in partnership with the IndusInd Bank.
Free Digital Rupay Debit card. You can get a physical debit card on request. The charge for the physical card is ₹125. There would be ₹100/year charge further.
For a full KYC, you have to visit the Paytm KYC centres.
India Post Payment Bank
It is going to be most convenient Payment bank. As this bank would be available at most of the post office. Initially, the government is launching the IndiaPost Payment bank services in the 650 post offices. But later it would be available at all the post offices.

Interest Rate
The India Post Payment bank gives different interest rate according to the deposit amount.
Deposit upto ₹25,000 – 4.5%
Deposit upto ₹50,000 – 5%
Upto ₹ 1,00,000 – 5.5%
Features of IndiaPost Payment Bank
You can open a zero balance saving account.
Your existing saving account with the post offices can be converted to the Payment bank saving account. It would give a better interest rate.
The government is planning to send postman to your home for cash deposit and withdrawals. It would be a charged service.
Fino Payment Bank
Fino Payment bank has not advertised itself much but it has a strong footing. This bank gives more services than any other payment bank. It services include current & savings accounts, remittances, business correspondent (BC) lending, mobile banking through the BPay app, life & general insurance and bill payments.

Network
The Fino Payment bank has its own branches at 410 places. It has 25000 banking points across the country. Further, it is present at BPCL petrol pumps.
Interest Rate
The Fino Payment bank does not give a higher interest rate. Like other regular banks, it gives an interest rate of 4% on savings accounts.
Features
The bank has focussed on remittance business. It charges 1% for the remittance.
The Fino has partnered with the ICICI Bank. The ICICI ATMs are installed at the Fino branches. It also sells the term deposit, auto loan, personal loans and home loans of the ICICI Bank.
This bank requires ₹1000 minimum balance in the account.
The Fino Payment bank also cross-sells the gold loan and insurance products.
Aditya Birla Idea Payment Bank
According to RBI, this bank has started the operations since 22 Feb 2018. However, the details are not out yet. You can expect this bank in the lines of Airtel Payment bank. You might know that Idea and Vodafone are in the process of merger. Hence, It may be waiting for the completion of the merger.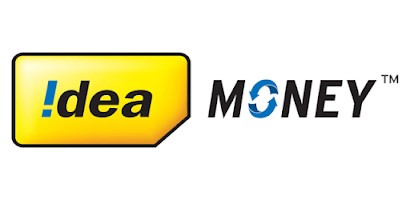 Jio Payment Bank
The RBI has announced the launch of this bank on 3rd April 2018. But, the Jio has not given any details of the Jio Payment bank. The Jio can use its store as the branch of the bank. It can also use Jio vendors as banking points. It is expected that Jio would shift its Jio Money customer to the Jio Payment bank.