Wow! here is good news for PPF Account Holders. The government has made some changes in PPF rules which would benefit you. So now in year 2020 you have a brand new updated PPF scheme.
In this article, we will discuss the new rules of PPF which are introduced recently. The government has notified the new rules of PPF in recent document of Small Saving Schemes.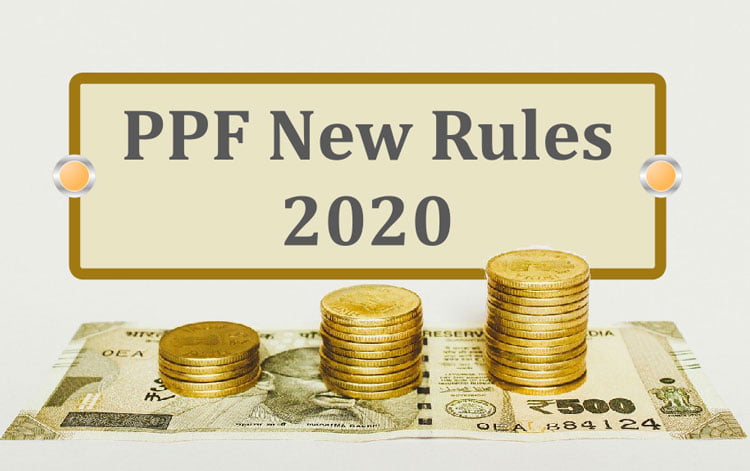 1. PPF Loan is Cheaper
As you know you can take a loan from your PPF account. There is no requirement of the mortgage in this loan. The Best part of this loan is the low interest rate. Now It has become more lucrative. As, you have to pay only 1% higher interest rate for the loan. Before 2020, it was 2% higher.
At present, the PPF interest rate is 7.9% so the interest rate for the loan would be only 8.9%. As per earlier rules, it would have been 9.9%. and interest on loan is 9.9%. It will surely reduce your liability if you take a loan from the PPF account.
In addition, if the PPF account holder dies before repayment of his loan, his nominee or legal heir will have to pay the interest on that loan. And this interest amount will be adjusted at the time of final settlement of the PPF account.
Suggested – Best saving Account For Kids in 2020
2. Unlimited Deposits in a Year
Before the new changes, you could deposit in your account a maximum of 12 times in a year. But now you may deposit any number of times same as in Sukanya Samriddhi Account.
Moreover, you may deposit in the multiples of ₹50 now. Earlier it was in the multiples of ₹100. Though the maximum aggregate deposit is not changed. It is still ₹1.5 lakh in a financial year.
Recommended – SBI ATM Withdrawal Limit
3. More Options For Premature Closure
Two years back, the government has permitted to close PPF account before the maturity. But this permission was given under 2 situations. Now there are 3 situations and some more relaxation.
Medical Treatment
You can close PPF account if money is required for the treatment of life threatening disease. This requirement can be for account-holder, spouse, children or parents. To close the account, you have to produce supporting documents and medical reports confirming such disease.
Higher Education
You can also close your PPF account before maturity if you need money for the higher education. The education should be in a recognized institute of India or abroad. In this case as well, you have to produce supporting documents and fee bills.
You can close PPF account if money is required for the education of self or children. Earlier, account closure was not permitted for the children's education. But after this relaxation, the people can really take this benefit.
Settling Abroad
You can also close your PPF account, if you are going to settle abroad. It was not permitted prior to December 2019. This relaxation is required as people find it difficult to maintain PPF account from other country. To avail this facility, you have to again produce the proof of abroad settlement. This can be your passport, visa or income tax return.
Note, in case of premature account closure, you will get 1% less interest from the beginning.
Top 6 Ways of Cashless Payments
4. More Flexibility to deposit in Post Offices
If you have a PPF account in the Department of Post, you have faced an issue regarding non home post office branch. You might not be eligible to deposit more than ₹25,000 in PPF account using your Post Office Saving Account cheque in non home branch. But now you may deposit any amount using this method under the overall limit.
Above rule is also applicable for Post Office RD and Sukanya Samriddhi Account.
Therefore, hope the new changes in PPF rules will affect you in a positive manner.
Suggested- How Can you Double your Money?