Do you have an insurance policy in LIC and fed up to pay the premium by the queue in the LIC branch. Don't worry, you may get rid of it. The online premium payment is hassle-free and you can pay it sitting at your home.
In this article, I will tell you how you can pay the LIC premium online.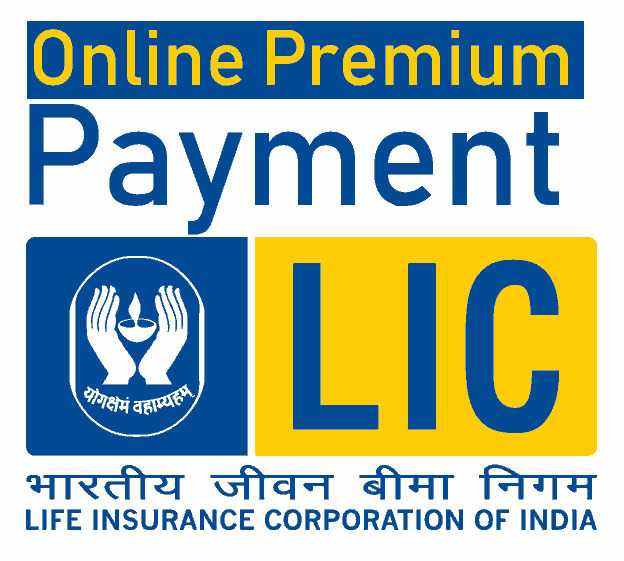 Payment Through Website
You can pay the premium online through the website of LIC itself. For this, firstly, you have to log on to the official website of LIC, i.e. www.licindia.com.
Secondly, you have to register yourself as a New User with a user ID and password. If you are already a registered user, then there is no requirement of new registration.
But, if you don't want to make a user ID and password. LIC has given another option of premium payment of Direct Pay without login. So, there are basically two ways through which you can make an online payment.
Recommended– How To Pay Income Tax Online
Premium Payment After Login
First Step– Click on the Customer Portal tab. It is just left side of LIC's home page under the Online Services heading.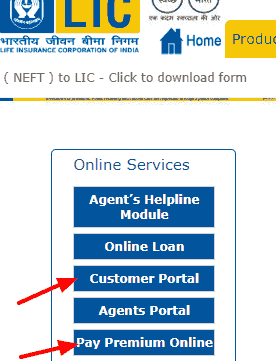 Second Step– Then you will go to the New User or Registered User page. Click on New User tab to make a user id and password and register yourself. Otherwise, click on the Registered User tab, if you are already registered on the LIC website.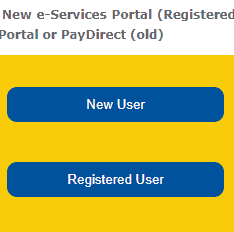 Third Step– Now, on the LIC's e-services page, fill your required details. By clicking on Sign-In tab you will reach your account page directly. That would be the customer portal.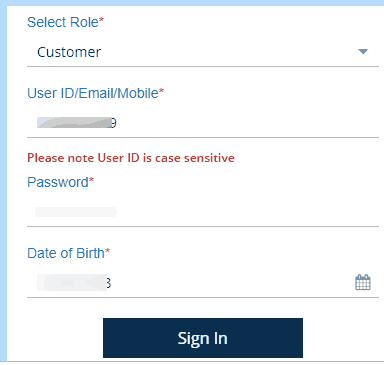 Alternatively, you can also click on Pay Premium Online tab on the home page of LIC. Here, now click on Through Customer Portal tab. You will be redirected to the same page as above.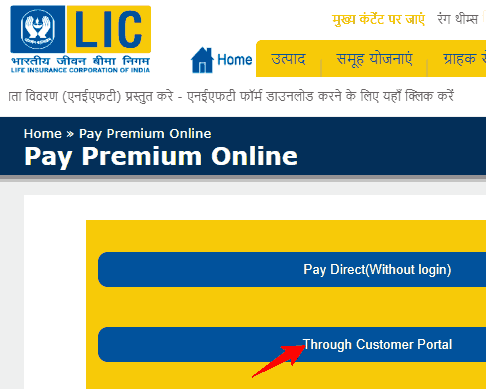 Fourth Step, You can see self/other policies tabs and other options under My Apps. Here you can make an online payment of Renewal premium/ Advance Premium/ Top-up (ULIP plans)/ Loan Interest etc.
Fifth Step, Now, click on self/all policies tab. You will see the list of your all policies. Then click on your any policy number and you will see the full details of it. If it is due for premium, you will see the Check & Pay button. Hence, click to pay.

Alternatively, you can click on the Online Payments option as well. The same page will be displayed.
Sixth Step- Do check the due date and premium amount with GST of your selected policy. Again click on Check & Pay button. You will see the billing Invoice page with some instructions.
The main instruction is that you can pay the premium of the policy owned by you only. It means, even you can't pay the premium of your spouse's policy. However, you can pay the policy of your minor child.

I think this is a little bizarre because according to the Income Tax Act, you can avail the tax deduction benefit u/s 80C on a premium payment of yourself, your spouse and your children (even major also). So, how could you get the benefit if you are not allowed to pay the premium online for these persons? However, through offline you can pay the premium for your family.Seventh Step– Again, click on check & pay button, and you will get the options of payments like net banking, debit/credit cards, e-wallets, BHIM/UPI. You can check the convenience fees applicable through card payments.

Eighth Step- Select the desired option, then select your bank or find it in the list. Now, click for hassle-free online payment. Your transaction is successful.
After successful payment, you will get dual confirmation. An online receipt in the policy holder's name would be sent to your registered email. You would also get an SMS on your registered mobile number.
Premium Payment Without Login
The above process for payment through login seems a little hectic. But, it is not so, as I tried to explain to you each and every step deeply. Once you try it, you would realize that it is so easy.
However, if you don't want to use the login process, you can pay the premium without login i.e. Direct Pay. It is simpler and shorter than the Login process.
First Step– Click on Pay Premium Online tab on the home page of LIC as before. You will see two options- Pay Direct (without login) and Through Customer Portal. This time click on 'Pay Direct' option.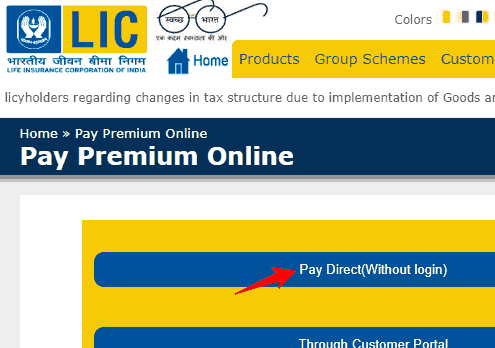 Second Step– You will see the Pay Direct page, where no registration is required. Select the option of Renewal Payment/ Revival or Advance Premium Payment.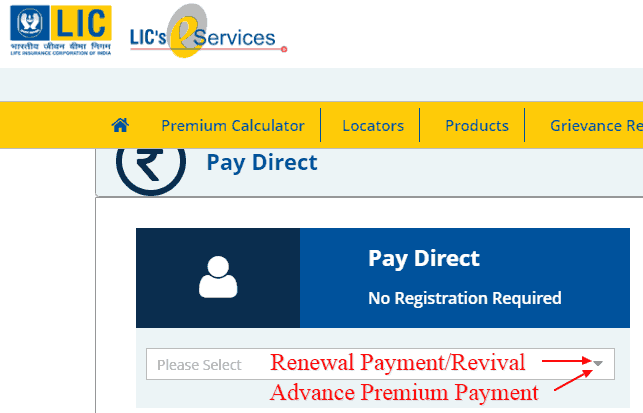 Third Step, You will reach on 3 Simple Steps to Complete the Payment- 1.Customer Validation, 2. Premium Particulars and 3. Payment. Click on proceed.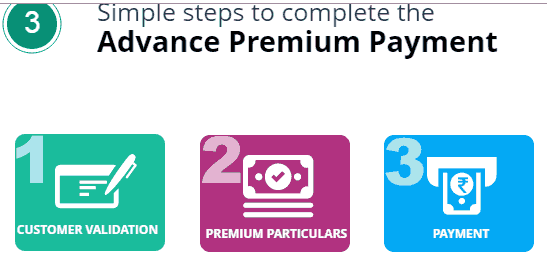 Fourth Step– On Customer Validation Form, you have to fill some information with the policy number. Click on submit.
On Premium Particulars Form, fill the policy number and premium amount again. Then click on proceed and click on Check & Pay. You will reach on the Payment section.
The payment section is the same as it was in through the login procedure. Now, make payment.
Please note, here also you are bounded to pay the premium of only your policy.
Other Benefits with Login
Apart from the premium payment, you can avail other benefits at the LIC portal. But for these benefits, you have to log in.
You can check your claim status
Online renewal of the policy
Adding a nominee
Register a claim online
Policy status
Register a complaint
You can check your loan status
Revival status/ Revival Quotation
You can raise a service request
Add new policies
Policy premium paid statements
Top up of ULIP plans
Information about the conditions and other features of your policy or a new policy.
You can download LIC premium payment receipt
If you forgot your policy number, you can get it
You can change your password and update profile, and so on
Payment Through Paytm App
Besides, the online payment of premium through the website of LIC, you can pay through the Paytm app as well. Paytm has a collaboration with LIC for this. And it makes the online payment very easy for those who use the Paytm.
In the Insurance option of Paytm, you have to input only the policy number. After click on proceed, you can see all the details of your policy.
Therefore, there is neither a requirement of registration nor login. However, it gives you only premium payment facility.
There is a big benefit on payment through Paytm. You can pay the premium of any person, even of the unknown person if you have the policy number of that person.
Moreover, Paytm provides you with the facility of payment by different modes. Like, Paytm wallet, Paytm Savings Account, Net Banking, Debit/Credit Card and BHIM UPI.
After successful payment, you can download the receipt from My Orders section. Paytm sends you the receipt also in your email account. You can download it from there.
Recommended:How to Pay SBI Card Bill Online
Other Modes
Besides, the LIC's website and Paytm, Google Pay and Phone Pe Apps are also providing the online premium payment facility. But, at present, there is no option of premium payment of LIC policies in both the apps.