I use Paytm often, mostly to pay at shops because many shopkeepers have Paytm QR code. I also like to use the Paytm wallet for easy payments. But recently, I was thinking of stopping because I was upset with the automatic payment feature which took money from My wallet without My permission. But I struggled to stop this automatic payment. Also, I was not happy with Paytm's customer service.
My Issue with Automatic Payment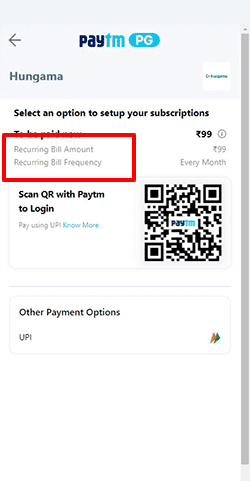 I subscribed to Hungama three months ago to watch a specific movie and I paid for it using Paytm Wallet. But I didn't notice that it said 99 rupees would be deducted every month. I found out the next month when 99 rupees were taken from My Paytm Wallet.
I tried to stop it by checking the Paytm passbook but I couldn't find an option to stop the payment. Therefore, I cancelled My subscription on Hungama's website and thought that My money would not be deducted anymore.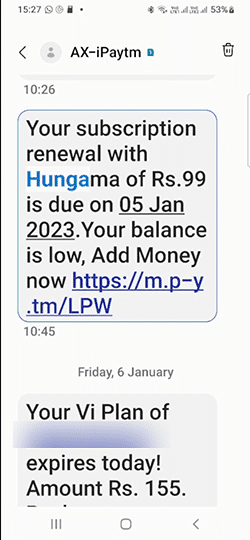 But I received a message that 99 rupees would be deducted in two days. Luckily, there was not enough money in My Paytm Wallet.
I was confused and checked the Hungama app, which showed that the subscription had been cancelled. I checked Paytm as well but couldn't find a way to stop the payment.
Since I was busy I did not try further. As there was no money in the wallet, the payment wouldn't go through. At that time the automatic top-up of the wallet was not happening due to the low balance in My bank account.
Two days later, I received a message that the payment failed. This meant that the money was not deducted. So I was relieved.
But it also meant that I couldn't use My Paytm Wallet anymore. Whereas I found it convenient as I could make small payments without using a UPI pin, and My bank statement remained clean.
How to use UPI Lite instead of Paytm Wallet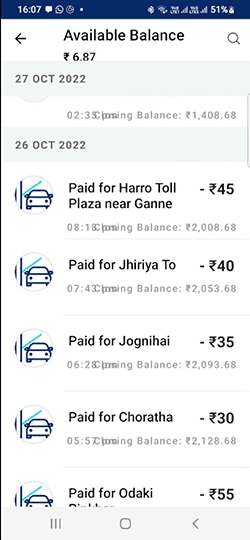 I was now concerned about how I would pay for highway tolls with Fastag as it was previously done automatically from My Paytm Wallet without the need to recharge it. And with no money in the wallet, it would be an issue.
Contact Paytm in-App Support Chat
So I sat down to find a solution to this problem. I went to the Paytm Wallet page and the Passbook section, but there was no option to cancel the subscription or refund the money that was deducted.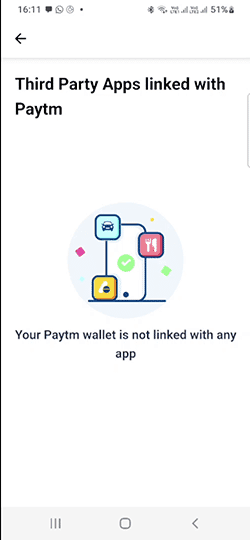 Next, I went to Wallet's settings page, where I saw an option to set the payment limit, but it did not provide a solution to My problem. I also looked for third-party apps linked to Paytm Wallet but there were none.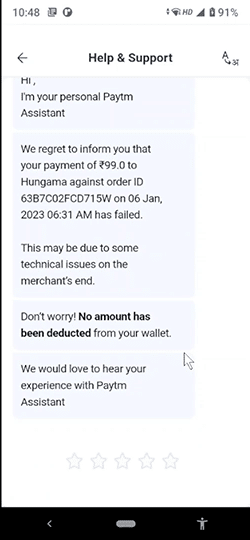 In the end, I tried to seek help from Paytm's support. I went to the "Help" section and selected the option for "Orders", where I found chat support. But the chat did not provide any useful solution and ended without resolving My issue.
I provided feedback, which generated some more options but it still did not solve My issue.
I were unsure of how to address My issue with Paytm and felt at a loss. As a common user, I was uncertain of where to turn for assistance. I attempted to use the in-app support but it was not helpful in resolving the problem.
My Experience with Paytm Customer Care Helpline Method
I searched for the customer care number but was unable to find it within the app and was worried about the potential for fraud when searching for it online. Despite these concerns, I decided to take the risk and searched for the number on Google. Despite the potential for fraud, I was ultimately able to find the number on the Paytm website.
I dialled the number and was connected to a robocaller that circled us for a long time before I was finally able to speak to a human being.
The representative listened to My problem, put us on hold for a few minutes, and transferred My call to another department. The next representative I spoke to informed us that My issue would not be solved in their department and gave us the same number I had called originally. I asked several times to be transferred to another department that may be able to assist us but I was told it was not possible.
I was becoming increasingly annoyed and frustrated as time passed and I were still not finding a resolution to My problem. I decided to call the number again and this time, I were able to speak with an executive who informed us that My problem would be solved.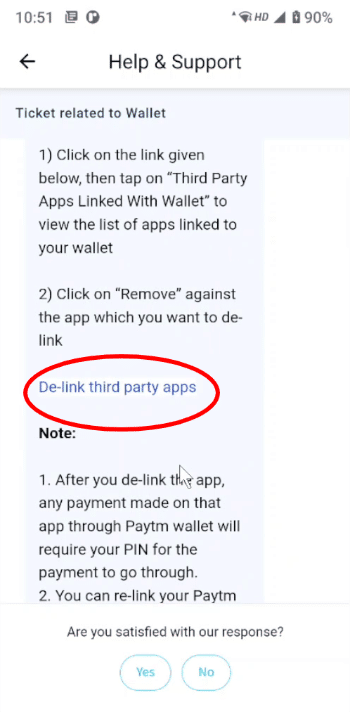 They sent us a link which I could find by going to the support page of Paytm. I followed the link, submitted a ticket and saw an option for delinking the third party. I tapped on it but found myself in the same place as before, where there was no third-party app link.
I had lost half an hour of time and had not progressed. I left feedback mentioning that I was not able to find any linked third party. However, I did not receive an immediate response.
Finally! I Resolved the Automatic Payment Issue
Although there seems no headway, I was determined to find a solution. I went through every section of the Paytm app, scouring for a way to address My issue.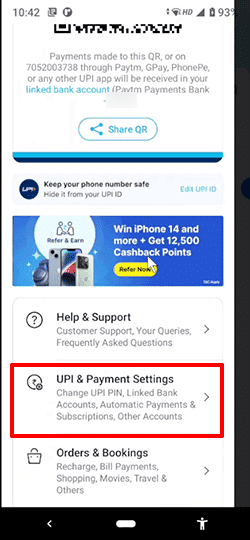 Eventually, while searching through the profile page, I stumbled upon the option for automatic payments in small print under the "UPI and payment settings" section.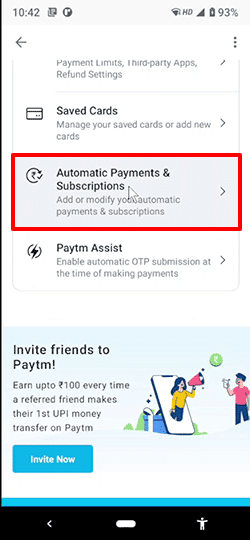 I followed the link, which led us to a page displaying all of My linked bank accounts. As I scrolled down the page, I found the option for UPI automatic payments and, finally, the option for automatic payments and subscriptions.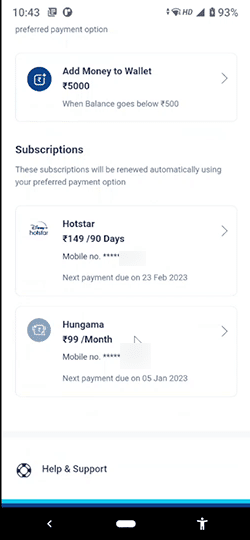 To My surprise, I found My subscriptions for Hotstar and Hungama listed there.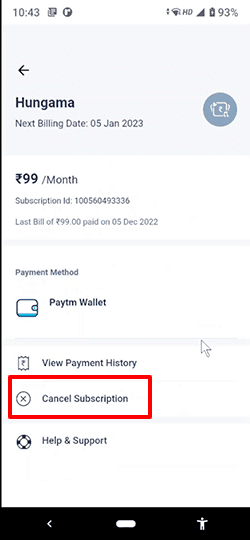 After tapping on the required subscription I was able to cancel them. There was a link to cancel the subscription.
Despite finally finding a solution to My problem, I couldn't help but feel frustrated with the lack of assistance from Paytm's customer support and the amount of time it took us to find the solution ourselves.
I hope that by sharing My experience, others can learn how to easily cancel automatic payments and subscriptions from their Paytm wallet and avoid the frustration that I faced. But if you are facing any problem with Paytm, it might take time and effort to get a solution. And this highlights the drawback of Paytm's customer support system and needs to improve in future.