The advantage of creating a Google Pay account is that you get cashback on the first transaction. And there is no need to do KYC on creating its account. Neither you need to upload any documents. You can pay in any shop with Google Pay. You can send money to your friends and also make bill payments.
1. Registration in Google Pay app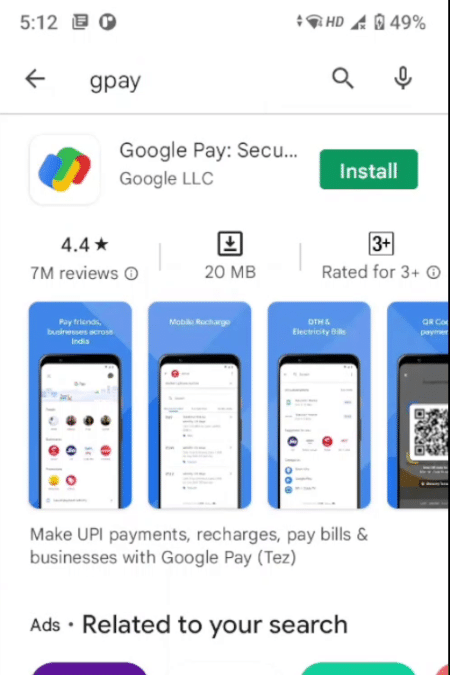 To create a Google Pay account, you must first download the Google Pay app. After installing Google Pay, first of all, your mobile number is asked for. After entering the mobile number, you will have the option to choose a Google account. But these options will appear only when more than one Google account is registered on your mobile. If only one account is registered then there will be no such option. After this, Google Pay will check the mobile number.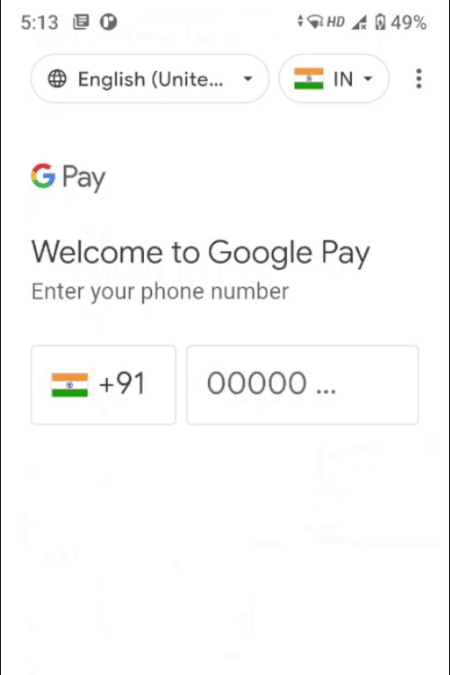 Google Pay will see whether you are using the same mobile number that you have filled in or not. Actually, for registration in Google Pay, you can fill in the same mobile number whose SIM is installed on the mobile and is active.
2. How to get the reward from Google Pay
After the verification, the Google Pay dashboard will appear in front of us. At the top, there is a message to add a bank account. It is also written below that on using Google Pay, a welcome reward of 40-60 rupees will also be given. Let us show you how to get this welcome reward. Now tap on the 'Start' button.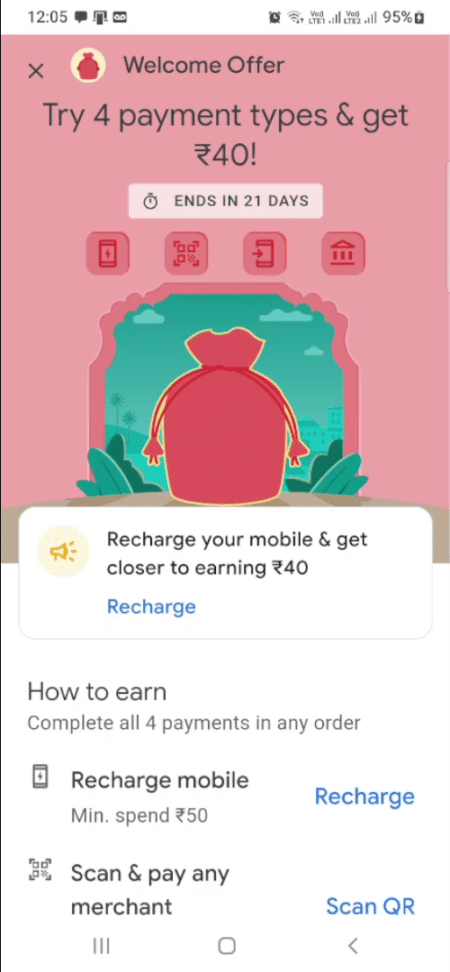 It is written on the next page that to get the reward of ₹40, we have to do four types of transactions. First of all, one has to recharge the mobile. Second, the merchant will have to pay by scanning the QR code in a shop. Thirdly, payment will have to be made using a phone number and fourthly, funds will have to be transferred to a bank account. Remember that all these transactions should be of at least ₹50. By doing all these transactions, you will get a reward of ₹40.
3. Add a bank account
A Bank account has to be added before starting the transaction in Google Pay. Because the money will be paid from the bank account only and the money that comes to you will also go to the bank account only. Google Pay is just a medium to transfer money.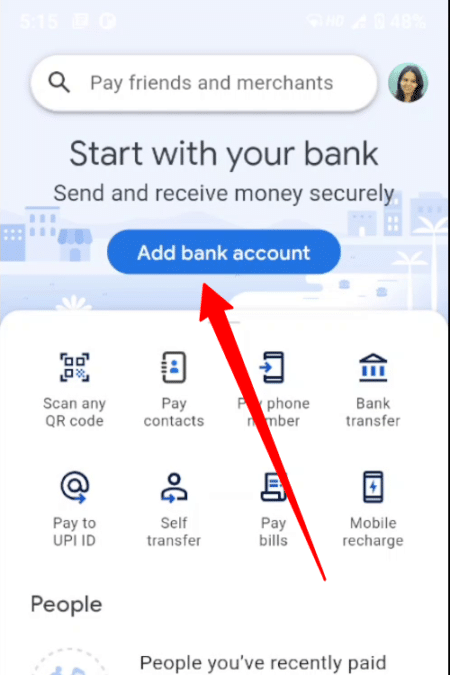 To add a bank account, come to the main page of Google Pay i.e. Dashboard. A button to add a bank account will appear in the dashboard. Tap on this button. , Now you have to choose your bank on the next page. The names of big banks are visible above only. Below is also a list of all the banks. Choose your bank from them. If it is taking time to find the name of the bank, then you can also search your bank by typing the name of the bank in the search box above.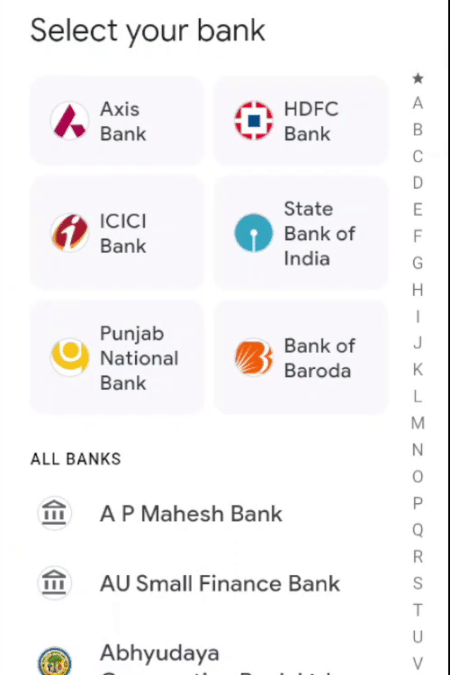 A message will appear after selecting the bank. It is written in this message that many UPI IDs will be created on Google, for this, some messages will be sent from our mobile and money will also be deducted for this. After reading this, tap on 'Continue'.
After this, permission to call is sought. We give this permission because, without it, bank account verification will not be possible. Now if we have two SIMs in our mobile then we have to choose which mobile number will be used. Here choose the same number which is registered with the bank. After selecting the number, we are now asked for permission to send and read messages. Google Pay itself reads your OTP while creating a UPI pin, for this permission has to be given.
After this, a message is sent from your phone to the bank's server. On the basis of this message, the bank will get your mobile number. On the basis of this mobile number, the bank will find out your account number and send its details to Google Pay. This work is done quickly.
Now the bank account will appear on the next page. Here you can see the last digit of your account number. If you have more than one account in a bank, then all the accounts will be displayed. If more than one account is visible then we have to choose one account. After selecting the account, tap on 'Get Started'.
4. Methods to Set UPI pin
UPI PIN is required to make UPI payments from google pay, phonepe, Paytm etc. This UPI PIN is a 4 or 6-digit number. Payment is done only after filling in this PIN. You have to set this PIN yourself. There are two ways to set this pin. In the first method, you can set your UPI PIN by filling in the details of your ATM card (Debit card). Whereas in another way you can set UPI PIN is through an Aadhaar number.
For those who do not have an ATM card, the Aadhaar number method is good. But now only a few banks are providing this facility. Apart from this, this facility has not started in Google Pay yet.
If you want to set UPI PIN through Aadhaar, then you have to use the BHIM app for this. After setting UPI PIN in that app, you can use the same PIN in google pay. You can read our other post to know how to set a UPI PIN with aadhaar.
5. Set UPI PIN with ATM card
After selecting the account, a page will appear in front of you to enter the debit card details.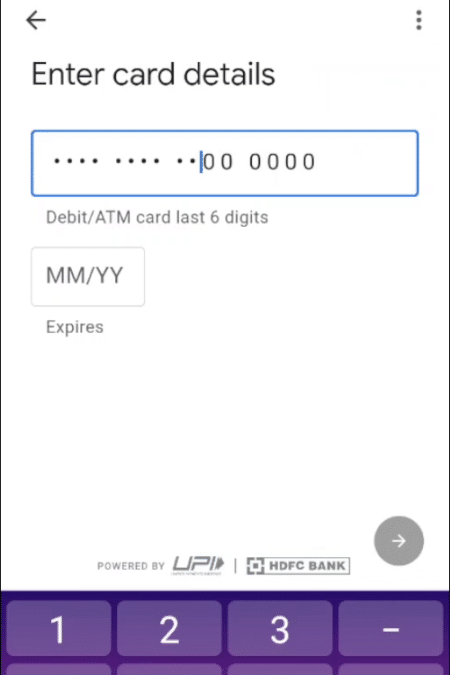 First of all, on this page, we have to fill in the last 6 digits of our debit card. After this, the expiry date of the card has to be filled in. The expiry date of the card is also known as the validity date.
It has to be filled in MM/YY format. For example, if the card is expiring in September 2025, then 09/25 has to be filled. After that tap on the 'Proceed' button.
Now we have to fill OTP. Some banks ask ATM PIN instead of sending OTP so you may see some change in this step. This OTP is sent through our bank.
Google itself reads this OTP. But if it is not automatically filled immediately after the OTP comes, then you can also fill it.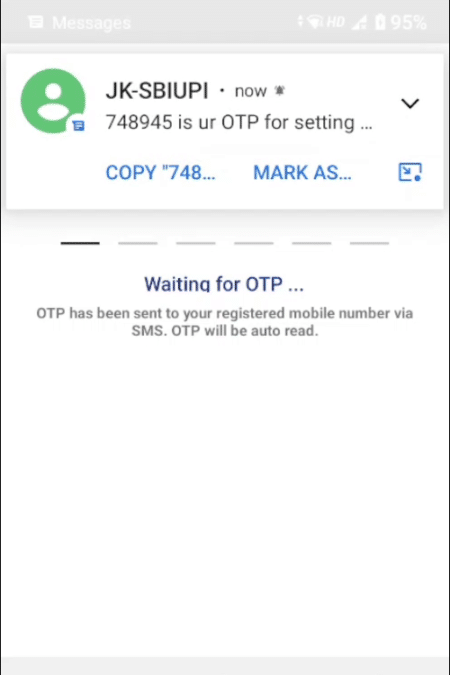 After this, we have to fill in the UPI PIN of our choice. Some banks ask to fill four-digit UPI PIN and some banks ask for a six-digit UPI PIN. The UPI PIN will also have to be entered again for confirmation. Submit it after filling it out. So with this, the UPI PIN of your bank account will be set.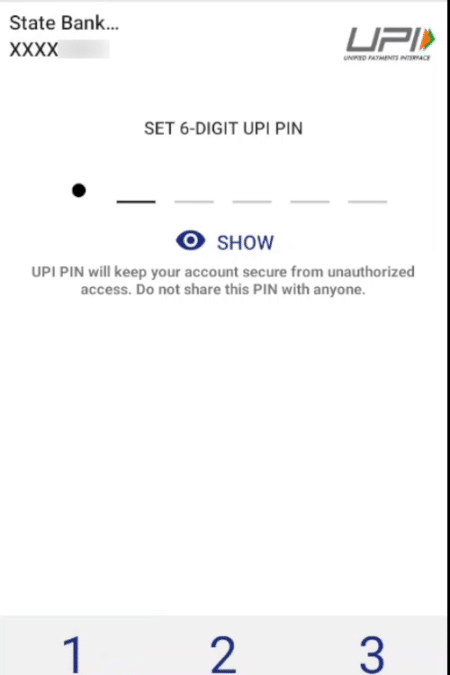 Note, if you have already created UPI PIN in Phonepe, or Paytm etc, You don't need to set it up again. The same UPI PIN will also work in google pay. Similarly, if you have set UPI PIN in google pay then it will work in every other UPI app.
6. How to use Google Pay
After setting the UPI pin, You can now make payments to any merchant using Google Pay. For this, you have to tap on 'Scan QR Code'. For the first time, you have to give permission to use the camera. If you want to make a payment to a friend or relative, then you have to tap on 'Payment to contact'. On the next page, we will see those contacts who use Google Pay.
Apart from this, you will also see many payment options. Try using them. If you want to check your account balance, then you will see its option below. The option of mobile recharge and bill payment will also be available after coming down a bit. If you face any issue related to google pay account and payments, you can contact the Google Pay Helpline. It is available 24*7.
So, friends, this was the way to create an account on Google. If you liked this post then do share it with your friends.