In the digital age, where smartphones have become an integral part of our lives, making payments has become more convenient than ever. Google Pay, a popular mobile payment app, offers a feature called UPI ID, which simplifies the process of sending and receiving money. In this article, we will explore what UPI ID is and how it benefits users.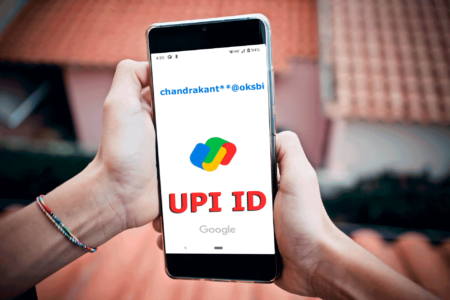 What is UPI ID
UPI ID stands for Unified Payments Interface ID. It is a unique identifier used in Google Pay for making digital transactions. It acts as a virtual payment address, eliminating the need to share sensitive bank account details when making payments. Because of this ID, you don't need to share your bank account number or mobile number.
The Format of UPI ID
The format of a UPI ID in Google Pay typically follows the pattern of "youremailaddress@bankname." Let's break it down further:
Your Email Address: In the Google Pay the UPI ID starts with your email address. It is the same email address which is used in Gmail.
The "@" Symbol: After your phone number, there is the "@" symbol, just like in email addresses. It separates the virtual address from the bank name in the UPI ID.
Bank Name: The bank name is the second part of the UPI ID. It represents the bank with which your Google Pay account is linked. The bank's name is usually mentioned in the UPI ID, without any spaces or special characters.
Putting it all together, a simplified example of a UPI ID could be something like "upipayments@bankname," where "upipayments" represents your email address, and "bankname" represents the name of your bank.
Benefits of UPI Address in Google Pay
The UPI address feature of Google Pay has revolutionized digital payments and offers several benefits to users:
Enhanced Security: UPI address eliminates the need to share sensitive bank account details during transactions. Which in turn reduces the risk of unauthorized access and fraud. This provides users with an added layer of security and peace of mind.
Convenient and Easy to Use: With a UPI address, making payments becomes incredibly convenient. Instead of remembering lengthy bank account numbers and IFSC codes, users can simply share their UPI address for hassle-free transactions.
Instant Fund Transfers: UPI addresses facilitate real-time fund transfers. It ensures that payments are processed instantly. This makes it ideal for various scenarios, such as splitting bills, paying vendors, or sending money to friends and family.
Multiple Bank Accounts: Google Pay allows users to link multiple bank accounts to a single UPI address. This feature provides flexibility, as users can choose which account to transact from while using a single UPI address.
Request Payments: UPI address enables users to request payments from others. Whether you need to collect money for a shared expense or receive payments for goods or services, simply share your UPI address, and others can easily transfer funds to you.
Transaction History and Account Management: Google Pay keeps a detailed record of all transactions made using the UPI address. Users can review their transaction history, check their account balances, and monitor their expenses within the app. This feature helps users track their financial activities and manage their funds effectively.
Creating a UPI Address in Google Pay
You don't create a new UPI ID in Google Pay. Rather Google Pay itself creates a UPI ID as you register. This UPI ID is created using your Gmail address. However, You can add some more UPI IDs, if required.
Adding a UPI address in Google Pay is a simple process. Here's a step-by-step guide:
Download and install the Google Pay app from the Google Play store or App Store.
Sign in to your Google Pay account or set up a new account if you don't have one.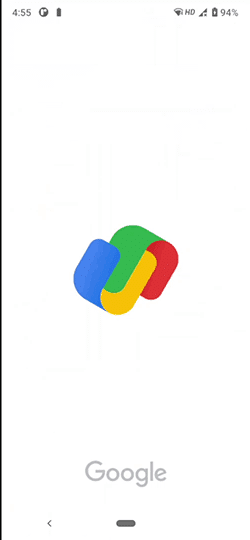 Link your bank account to Google Pay. First, you need to choose your bank. As you choose the bank the system finds out your bank account number using your bank name and mobile number.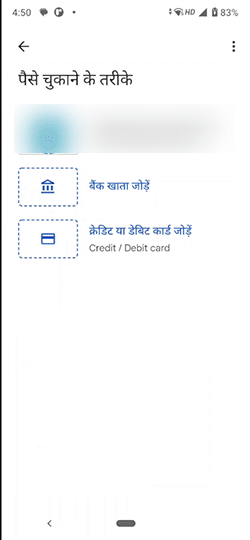 As you approve the bank account, it gets linked to the google pay app. Along with that, a UPI ID is also created for you. To add another UPI ID, you have to go through the following steps.
Go to the profile page by tapping on your photo in the dashboard.
Tap on the Bank Account Section. Now on the Bank Account page tap on the 'Manage UPI ID' Link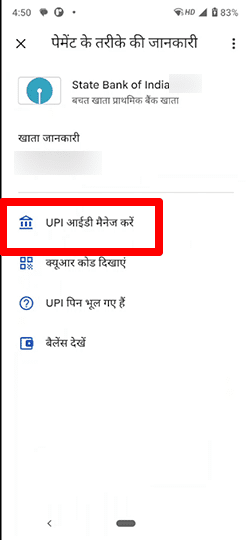 On the next page, you would find 3 more UPI Ids to choose from. All these UPI IDs would have the same initials. It would only have different bank names.
Suppose, your default UPI ID is abc@oksbi, then the other options would be abc@okicici, abc@okhdfc and abc@okaxis.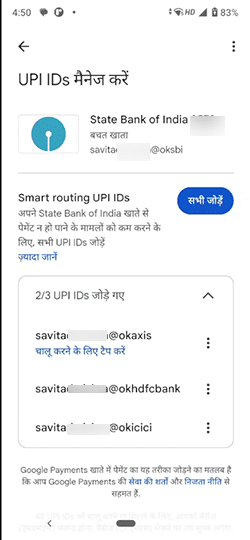 You can opt for one, two or all three UPI IDs. But there is no way to create UPI ID yourself or modify the given UPI IDs.
How to Delete UPI ID in Google Pay
To keep your app organized and streamlined, you may need to delete some UPI ID. You can perform this task very easily. For that, you have to follow these steps.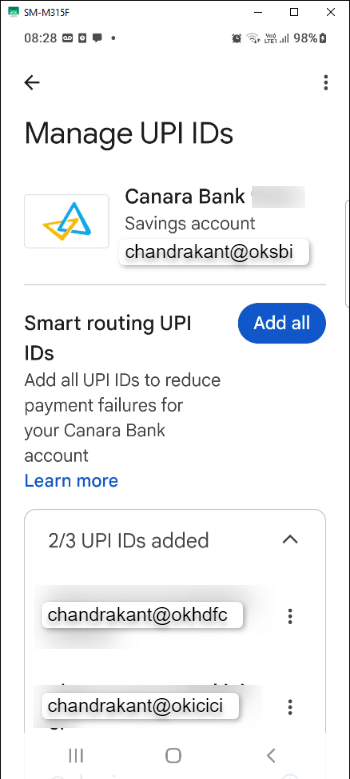 Launch the Google Pay App: Start by opening the Google Pay app on your mobile device.
Access Your Profile or Settings: Look for the profile icon. It would be in the top right corner of the dashboard. Tap on it to access your profile or settings.
Navigate to Bank Accounts Section: Within your profile or settings, locate the "Bank Accounts" section.
Select Bank Account: On the bank accounts page, you have to select the bank account. Since every bank account has its own UPI IDs, you have to choose a bank account. Tap on the desired bank account.
Manage UPI ID: On the next page, you would see the "Manage UPI ID" link. Tap on it.
Select the UPI ID to Delete: Under the Bank Accounts or UPI section, you will find a list of UPI IDs associated with your Google Pay account. Identify the UPI ID you wish to delete and select it.
Locate the "Delete" or "Remove" Option: Once you have selected the desired UPI ID tap on the three dots associated with it. Now you would see the option to delete the UPI ID, Tap on it.
Confirm the Deletion: After selecting the delete or remove option, the app would ask for your confirmation. Confirm your decision to proceed.
UPI ID Deletion Complete: Once the deletion process is successfully completed, you will receive a confirmation message indicating that the UPI ID has been deleted from your Google Pay account. The deleted UPI ID will be deactivated, however, you can again reactivate that UPI ID if required.
How To Complain With Google Pay Customer Care Helpline
FAQs of UPI ID
What is UPI ID?
UPI ID stands for Unified Payments Interface Identifier. It is a unique identifier that is linked to a user's bank account and is used for making payments through the UPI system in India.
How do I create a UPI ID?
To create a UPI ID, you need to download a UPI-enabled mobile banking app from your bank or a third-party UPI app. During the registration process, you will be asked to link your bank account and set up a UPI PIN. Once the registration is complete, you will have a UPI ID associated with your bank account.
Can I have multiple UPI IDs for one bank account?
Yes, you can have multiple UPI IDs for one bank account. All the UPI IDs would be linked to same bank account. In Google Pay, you can have up to 4 UPI IDs for the same bank account.
Can I change my UPI ID?
Yes, you can change your UPI ID, but it depends on the UPI app you are using. Some apps allow you to change your UPI ID within the app settings. Some Apps like Gpay and Phonepe, give you the options to choose from the available UPI IDs.
Can I transfer money using someone else's UPI ID?
Yes, you can transfer money using someone else's UPI ID if they have shared it with you. However, it's essential to ensure that you are transferring funds to the correct UPI ID to avoid sending money to the wrong recipient.
Can I use my UPI ID for international transactions?
No, UPI is primarily designed for domestic transactions within India. It is not typically used for international transactions. For international payments, you may need to use other methods such as wire transfers or online payment platforms that support cross-border transactions.
Is it safe to share my UPI ID with others?
Yes, it is generally safe to share your UPI ID with others. UPI IDs are used to receive payments, and sharing it allows others to transfer funds to your account.
Can I have the same UPI ID for different bank accounts?
Generally, a UPI ID is linked to one bank account. But some UPI Apps give you the option to use the same UPI ID for other bank accounts. Such apps allocate a UPI ID to the different bank accounts as and when required. For example, in Paytm, if you are making a payment using your UPI ID, you would have the option to choose a different bank account at the time of the payment.
Can I use my UPI ID to withdraw cash from ATMs?
No, UPI IDs are not used for withdrawing cash from ATMs. UPI is primarily a system for making online and mobile payments. To withdraw cash from an ATM, you would typically use a debit card associated with your bank account.