As you know starting from 15 January 2020, FASTag is mandatory for toll payments on National Highways. So if you have received your FASTag, affix it on your car and enjoy the cashless toll payments. But wait! pay attention to the instructions before affixing it on the windshield of your car.
In this post, I am telling you the simple procedure to affix the FASTag in your car. Do not worry, it is very easy and there are no technical steps.
Steps to Affix FASTag in your car
In my earlier articles, I have told you much about FASTag. From there you may learn how it works, how to get it, what are the rules behind it and so on.
Now you got your FASTag and ready to affix it. Thus follow some steps-
Step 1, Open your FASTag kit. Bring out the FASTag from the kit. You can see the details written on it. Like Bank name, toll free customer care number, bar code etc. This is the front portion of FASTag. On the back side, you can see a blank paper pasted on it. This is adhesive strip.
Step 2, Now gently remove the adhesive strip from the back side of the FASTag. There is a magnetic chip on the back side of FASTag. FASTag reader at the toll plaza will read it only.
Must Read– 10 Rules about FASTag.
Step 3, Very carefully paste this back side at the top centre of the front windshield of the car. But mind it, FASTag should be pasted from inside the car. And it should be just behind the rear view mirror.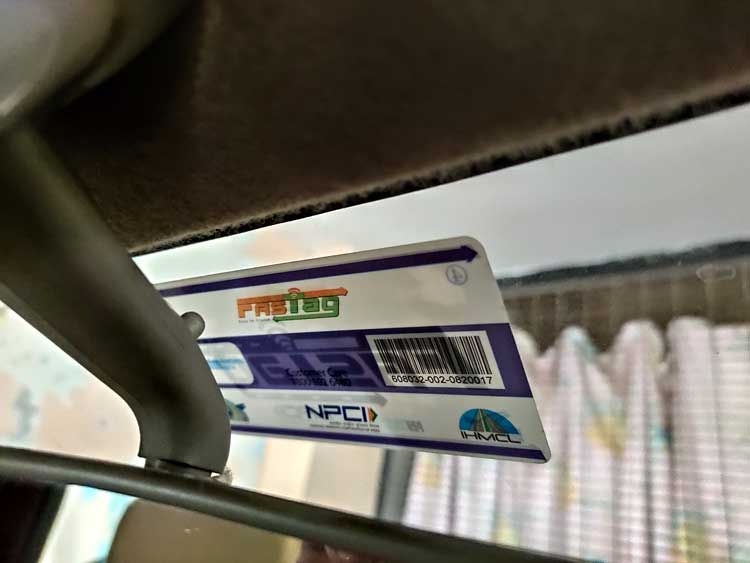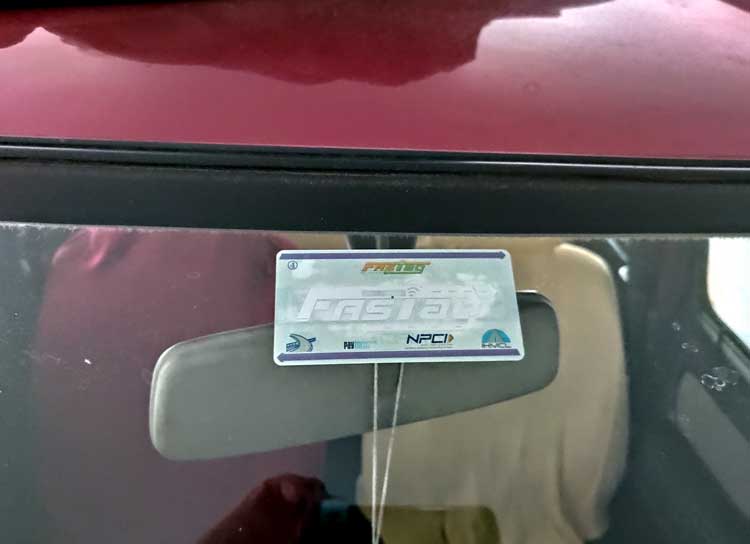 Also Read–
Some Important Tips
Now your FASTag is ready and you may enjoy the ride. However, you should be aware of some facts for the above steps. Have a look-
Do not paste FASTag on the dirty or wet glass surface. Before affixing clean the glass with a soft and dry cloth.
Do not paste FASTag if the original adhesive is not sufficient. Go for the replacement of the FASTag. Because inadequate adhesive will not be helpful for the affixing. Later it may be a problem for you.
Do not use any other type of adhesive and cello tape etc. to affix FASTag.
Once you have affixed it, do not peel off FASTag. So if you find it awry after affixing, leave it. There will not be any problem for the FASTag reader to read it. Thus do not try to re-position the FASTag because it may be damaged.
If you want to replace it or any other issue, make a call to toll free number written on FASTag.
Must Read: How to Get Free Fastag at Your Home