Google Pay (Tez) downloads are growing very fast. There are already many payments apps in India. For example, we have used Paytm, Freecharge, Phonepe etc. But, there is something special in Google Pay (Tez). That is why Indians are loving it. But, Wait! It is not as fast as the BHIM, the PM Modi promoted Payment app.
The Rise of  Google Pay (Tez) Downloads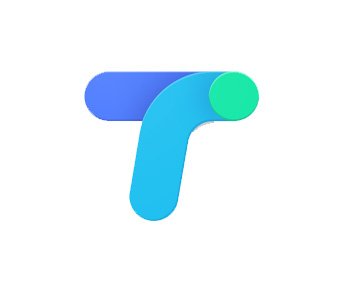 Within one month of launch, there have been 7.5 million downloads of the  Google Pay (Tez) App. Do you remember, BHIM was downloaded 10 million times in just 10 days? But those were the demonetization days and PM modi himself was promoting it. The market was also new, there were not many 'payment apps'. On the other hand, now market seeps saturated. Most of the smartphone users are using one or other payment app.
Within one month People has used Tez 30 million times to send money. It is an encouraging sign and Google CEO, Sundar Pichai was "really excited about the potential this (Tez) brings for India's mostly cash-based economy" .
We're 10 weeks into #GoogleTez's journey towards making money simple for India. Here are some of the milestones so far. #GoogleForIndia pic.twitter.com/eJJZt2JgHl

— Tez by Google (@TezbyGoogle) December 5, 2017
Downloads of Google Pay (Tez) has demonstrated that there is still space for another UPI app. In fact, Google Pay (Tez) has introduced some unique features such as Cash Mode.  The change in UPI regulation also helped Tez as it has used the UPI platform of more than one bank. On the other hand, all other UPI apps use the platform of a single bank.
You may be aware that UPI is a payment system. It is based on the mobile number of the bank account holder. The UPI transfer money instantly to other bank account holder. This payment system does not require bank account details of the beneficiary. The mobile number or VPA is sufficient for the transaction. Also, you are not required to transfer your money to the wallet. As of now, UPI is free for the users.
Besides Google, other Global tech giants are also interested in Payment space of India. Whatsapp is also integrating UPI payment system in its popular chat service. Facebook and Apple are also working in this direction.
Google Pay (Tez) Customer Care Toll-free Helpline Number
Outstanding Features of Google Tej
Google Tez is the first app to use many banking partners to power its UPI service. These banks are Axis Bank,  HDFC Bank, ICICI Bank, and State Bank of India.
It has a Cash Mode that transfers money just like you transfer file through the Shareit app. The Cash Mode of the Tej uses unique audio frequencies to pair two nearby devices.
"Users are finding the Audio QR / Cash Mode transaction very easy to use. Audio QR usage is five times of the normal QR codes on Tez. Given the high merchant adoption of UPI, we're seeing users use Tez for paying for their daily transits, food and entertainment, grocery payments and high value transactions like rent, and flights,"

Diana Layfield, Vice President, Product Management, Google.
The tej app uses Google's Tez Shield to protect you from fraud. It is powered by machine learning to detect fraud.
You can also pay bill through the Google Pay (Tez) app.
The vast reach of Google Android platform would be benefecial for Tez. As Google can use it to promote the Tej. About 95% of the smartphone in India are using the Android platform. Google products such as Search, Youtube, and Gmail is also very popular. Hence, It may be easy for the Google to promote the Tez.
However, competitors are also working hard. Flipkart has committed to invest $500 million in PhonePe and Paytm has raised nearly $2.5 billion so far. The government has also planned a massive advertising campaign for the BHIM app. You may have also used the BHIM app. It is clean and very easy to use. You can instantly transfer money through it if you know the mobile number of the beneficiary.