The customer care number of Google Pay has become a big issue. There have been many instances of 'Not Payment'. The worried people search for the toll-free number. But, often they end up to a fake or non-existent number. People also search the number through the JustDial but again, they would get the now-defunct number.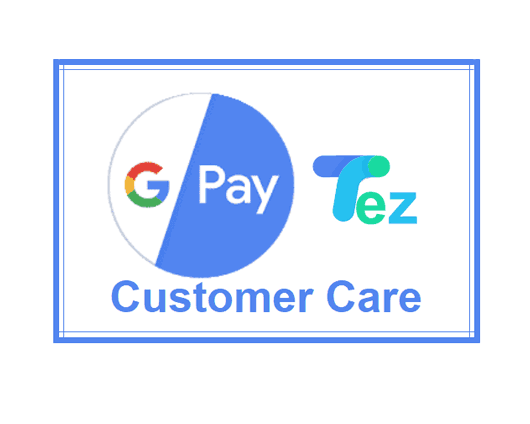 The Search of Google Pay Customer Care Number From JustDial
During my research on Google Pay, I found that many people use the term " Google Pay Customer care number just dial". These people hope that the JustDial would give them the correct customer care number of Google Pay. But, Let me tell you the truth, Just Dial would not give you the active number. The number would be either of the Google Office or Google Ads. These numbers would never solve your issue.
No Toll-Free Number
In fact, Google Pay has closed its toll-free number. There is no number to which you can call. To complain about your issue, you have to use other methods of customer support. You can make your complaint through the Google Pay app itself. There is no need to search for the customer care number.
Other Methods of Google Pay Support
I have written a detailed post on Google Pay customer support. You can find about the functional methods of Google Pay customer care. All these methods are in-built in the app itself. Read the post and use the given methods. Also, stop searching for the number as a fake number can cheat thousands of rupees. You can read the comments section of that post. many users have posted their story of fraud.
How To Complain Online to The RBI
The Result of Google Search
I also used the term ' Google Pay Customer care number just dial' in the Google search. The result is given below.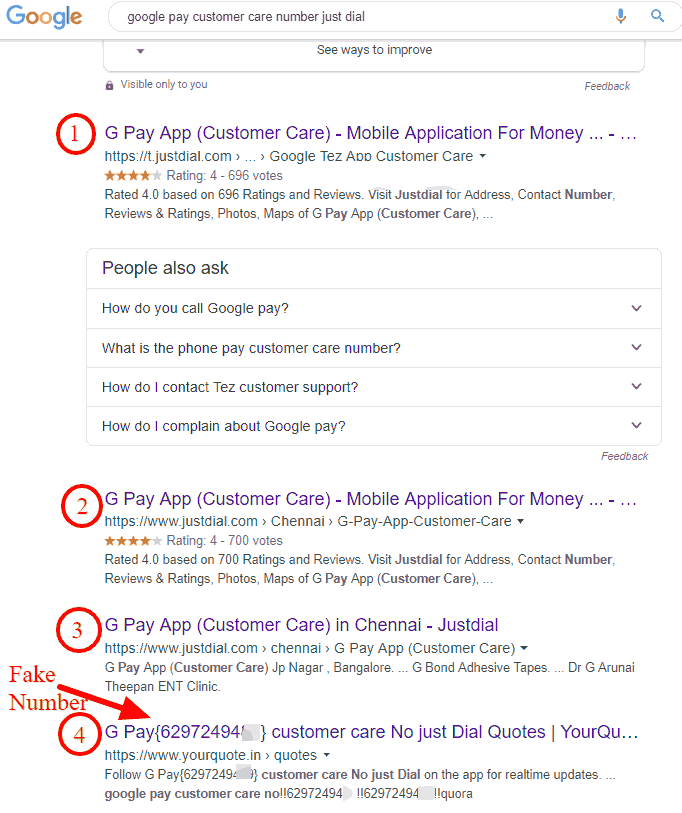 The first result leads us to number 18002582554. Indeed, it was a Google Pay number. But now it is used for the Google Ads. It does not work for Google Pay complaints.
The second result again shows the same number. So it is a dud result.
The third result leads you to the Just Dial search page. It shows you result of several google offices. The landline number of Google Offices is no use to the Google Pay complainant. As these offices would not entertain these issues.
You would see some more results which shows some numbers upfront. But be careful! These are fake Google Pay Customer care number. The fraudsters had put these numbers to cheat the gullible users. So, never ever dial to these numbers.
There is no Google Pay Customer Care Number. So, don't dial any number. It must be a fake number from the cheaters.
I have written a post on the modus operandi of the Cyber fraudsters who use the Google Pay customer care number to cheat the simple users.