You may be using FASTag on a regular basis for toll payment. But worried about the recharge options of FASTag? Now Reserve Bank of India is allowing all payment options to add money in FASTag. Earlier there was only one online option.
Thus the FASTag owners have more options to recharge their FASTag wallet online. In this post, I will tell you that RBI has permitted which options to add money.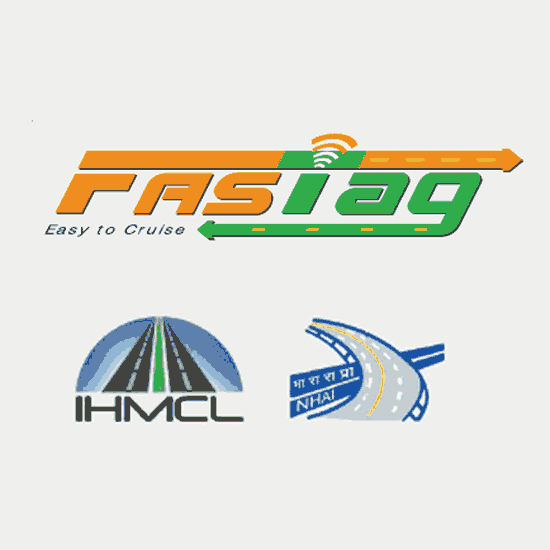 Recharge Options Already Available
FASTag is a Radio Frequency Identification (RFID) tag for the cashless toll payment. As you know the FASTag is mandatory for the toll payment on National Highways from 15 December 2019. However, the cash payment option is also available up to 15 January 2020. Because there is a big demand for FASTag but the availability is not sufficient.
Anyway this time you can recharge your FASTag with the linked saving bank account.
Or if you are using the NHAI prepaid wallet and you have linked with it, then you can use this wallet as well.
Moreover, if you have purchased FASTag through the wallet like Paytm, Amazon or Airtel Payment Bank then there is no requirement to recharge FASTag. In this condition, the toll payment will be deducted directly from your linked wallet.
Recently the NPCI (National Payment Corporation of India) has given the facility of FASTag recharge through the BHIM UPI Apps As the NPCI is the remote controller of all UPI enabled apps. Thus now you have another option to recharge.
Check Your Fastag Balance Through Missed Call
Fastag Helpline Number to Lodge Your Complaints
More Options by RBI
Now as a FASTag owner you need not worry because you have multiple options to recharge FASTag. RBI makes provision that you link all the authorised payment systems and instruments with the FASTag. Then you can use them to make toll payment.
These payment options are –
Non Banking Prepaid Payment Instruments (PPIs) such as wallets.
All type of Debit or Credit cards and
Unified Payment Interface (UPI). However, it is already available for a few days.
Hence now there is not a single option left to recharge FASTag.
Through the new ways, you can recharge your FASTag any time even during travelling as well. Thus none of the hindrances will stop you to enjoy the ride at the National Highways.
This reloadable tag you can fix on your vehicle's windscreen. It will enable the automatic deduction of toll charges from your wallet or linked bank account. And you will be eligible to travel without halting for the cash transaction.
Suggested – How To Deal With FASTag Fraud?
How the New Options work
RBI has allowed Payment Service Providers to facilitate this option to enable smooth payment. Thus the FASTag owners not required to do extra effort to recharge through the new payment options.
RBI has proposed that you can make the transaction under the NETC programme without any additional authentication.
Moreover, there should be no more requirement of pre transaction notification or alert.
And of course, NPCI will facilitate all requests received from banks and non banks for the above purpose.
In the case of failed transactions, TAT (Turn Around Time) system will work to resolve those issues under the NETC programme. Hence the issues will be resolved within a stipulated time.
Note:- Turn Around Time, TAT is the time period in which a certain task has to be completed. TAT is the formation of two factors- Timeliness and Completeness. Generally, the BPO industry uses this term.
Also Read– 10 Rules about FASTag.
Toll collection is increasing day by day through the FASTag. So permission of the multiple options would make our life easier. It may create a healthy competition among the Payment Service Providers.