UPI (Unified Payment Interface) is an instant payment system through which we transfer money as well as pay the utility bills. In this post, I would tell you the way to pay the electricity bill through the 5 most popular apps. These are Google Pay, Paytm, Phonepe, BHIM and SBI Pay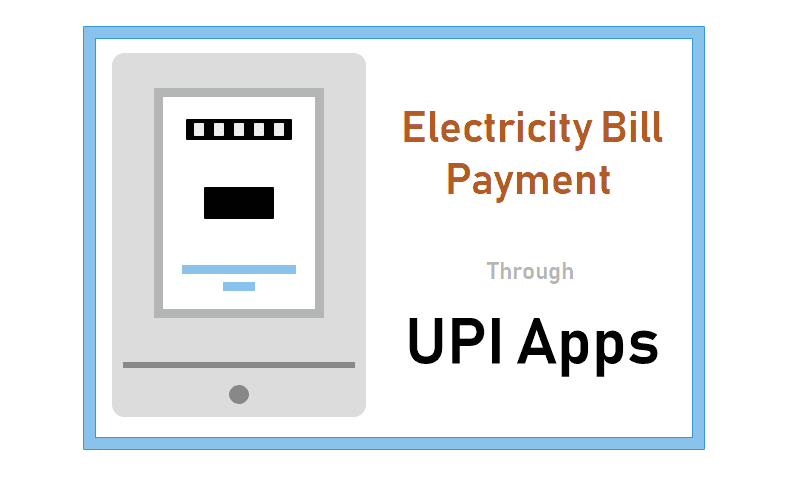 Requirements to Pay Electricity Bill
To check and pay the electricity bill, you must fulfill some requirements.
Consumer number- The electricity distribution company provides the consumer number to each of its customers. You can find it from your physical electricity bill.
UPI App- You must have installed a UPI app such as Google Pay, BHIM APP, Paytm, Mobikwik, PhonePe, Airtel Payments Bank, SBI Pay etc.
UPI PIN- To pay money through the UPI apps, you should have a UPI PIN. This PIN is key to your linked bank account. Without this PIN you would not be able to pay from your bank account.
Balance in account- And the last but not least, you must have the balance in your bank account linked with the UPI APP.
Recommended– How To Pay Income Tax Online
1. Bill Payment Through Google Pay
Step 1, Open your Google Pay App. Tap on the New option. Now tap on the Bill Payments option and choose the Electricity.
Step 2, Tap on the Electricity Distributor. If you are living in Uttar Pradesh, your distributor will be UPPCL Rural/ Urban.
Step 3, Now, write your consumer number. You can see this in your bill.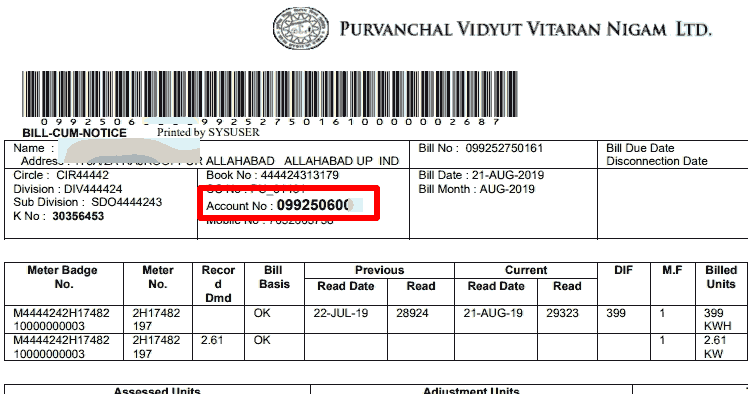 Step 4, When you will proceed, you will see the outstanding amount with other details. Check them and verify them.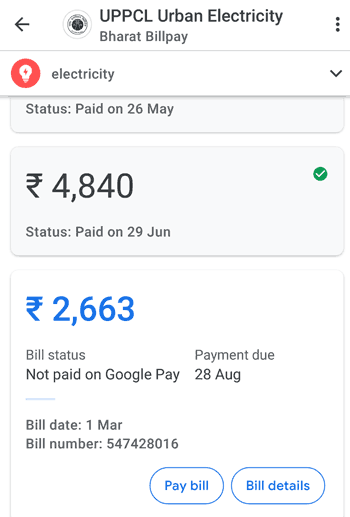 Step 5, Now tap on the Pay button. Enter the UPI PIN which you have already created by using Google Pay with your bank account. Your bill payment is completed.
Must Read: Now Subscribe an IPO through UPI App
2. Through PhonePe
Step 1, Open the PhonePe App and click on the Electricity icon under the Recharge and Pay Bills Section.
Step 2, Now tap on your electricity service provider and fill the Account Number. Then press on confirm.
Step 3, As you will click on confirm, you can see all the details of your bill, i.e. bill number, bill amount, due date etc. Check and verify it. If everything is okay, tap on pay bill.
Step 4, Now the next page will be displayed where you have to enter your UPI PIN. Now, your bill payment is successful.
Note: You may also pay the bill through your wallet instead of your bank account.
Useful Post– How To Pay LPG Bill Through the UPI
3. Through Paytm
Step 1, Open your Paytm App. Tap on Electricity icon. Choose Electricity Board or Apartments option.
Step 2, Select State. Select Board i.e. your Electricity service provider. And enter the Consumer Number or Account ID. Now tap on Proceed.
Step 3, On the next page, you can see the full details of your bill. Here you can check and tally with your physical bill.
Step 4, You can use cashback offers also. Now tap on pay bill. You will be redirected to the payment section. Here you can choose the wallet or paytm savings account or debit/credit card or bank account option.
Step 5, If you choose bank account option, you have to input UPI PIN. As you will enter it, the payment will be completed.
Suggested – How to Use UPI Autopay for Bill Payments
4. Through BHIM APP
Step 1, login to your BHIM app with 4 digits Passcode, which you have created at the time of registration with BHIM.
Step 2, Go to Bill Pay Section and select Electricity.
Step 3, Now, choose your State. And select the biller (service provider).
Step 4, Enter 10 to 12 digits of Consumer Number and tap on 'GET BILL DETAILS'.
Step 5, Now you can check your bill details with the due amount. Tap on PAY option and input the 4- 6 digits UPI PIN. Bill payment is successful.
5. Through SBI Pay
Step 1, Open the SBI pay App. Tap on Bill Payment option. Tap on Electricity option under the 'Pay a new Bill' section.
Step 2, Now select your biller i.e. Electricity Board. And enter the consumer number. Tap on 'Get Bill details'.
Step 3, All details of your bill will be shown. You can check it. Now click on Proceed to bill payment.
Step 4, Tap on Pay Now. Press OK. And enter the UPI PIN. Now click on tick icon.
Step 5, A new page will be open namely, Order Details. Where you have to wait for a little for the processing. Once processing is completed, your payment will be successful.
---
Thus, I have told you the way to pay the electricity bill through the 5 top apps of India. I hope it would help you. You can also pay other bills using a similar method. However, to pay the credit card bill, you have to adopt a separate method.