It is a common problem of BHIM app that money gets deducted from your account but it does not credit to the payee. Every day, scores of people complain about this. Still, the percentage of such people is very tiny in comparison to the huge volume of UPI payments through the BHIM. By the way, lately, BHIM is facing many issues.
In this post, you would find out the customer care helpline number of the BHIM app. You would also get the email and physical address of NPCI and BHIM customer service centre.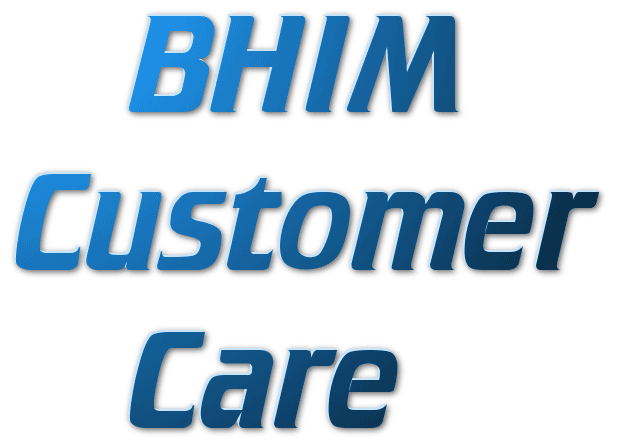 Why You Need BHIM Helpline
BHIM UPI app users are increasing significantly and so as the complaints regarding BHIM. Though the developers have given their best to make BHIM App errorless. Still, the app has some flaws which cause some problems. If you are also facing issues in BHIM app then don't worry. You are in the right place. In this post, I am going to tell you about BHIM app problems and how to complain about them. I will also tell you how to deal with some common problems. You will also get the BHIM app customer care number and UPI enabled banks toll-free helplines in this post.
Different Types of BHIM App Complaints
As you already know that BHIM app is an app launched by the government of India. This app is meant for UPI payments using VPA and Aadhar payments. It also gives you the option to make payments using the mobile number and IFSC. The app has become very popular for payments. However, people are facing some issues while using the BHIM UPI App. They often complain about the issues which are still there in BHIM App. These issues become very annoying especially when you want to do instant digital payments and transfers. Below are the different types of BHIM App complaints.
Balance deducted but not credited in recipient's account
Transaction Failed
Transaction Pending
App password not working
UPI PIN not working
Transaction Declined
How To deal with Technical Problems
Dealing with technical problems in the BHIM app is easier than you think. Some problems arrive due to issues related to your device or network connectivity. Sometimes the network connectivity becomes very bad. You should avoid using BHIM when network connectivity is bad. If you do so then you may face issues of failing, declining or pending transaction.
Reboot Your Phone
But sometimes even with good network conditions, transactions fail, decline or go to pending state. To solve this, you should exit from the BHIM App and restart your phone. This may solve your problem most of the times. You should also clear the RAM and cache files of your phone to get rid of some common errors.
Change the SIM Slot
You should insert your preferred SIM card in SIM 1 slot of your phone. If you place your SIM card in SIM 2 slot it will probably give you errors when authorising the mobile number.
Call BHIM helpline
If the problems don't get solved even after all of these steps. Then you should file a complaint with the BHIM customer care or your bank depending upon the issue.
Recommended: BHIM Aadhaar Pay App: How To Download And Use
Problem of No-Credit
Most of the complaints are about the No-credit of the payment. The money gets deducted from your account but your family or friend does not receive it. It also happens with the Bill payment. The amount can be in thousands. Thus, your concern is natural. However, you should not panic and wait for 2-3 days. Often money is credited back to your account in 2-3 days. After this period, you should lodge a complaint.
For the lodging the complaint, you should not jump to the toll-free number. As, customer care helplines are often engage. Hence, you should try to use the other support methods.
Complaint Through the App
You can use BHIM App itself to complain about issues. The process is as simple as it could be. You need to open the BHIM app and go to the transactions page. Now choose the transaction in which you are facing the problem.
Ascertain the Issue
Here you will find two options at the bottom of the screen. The first option is 'Report Issue' option and the second is 'Call Bank' option. If the issue you are facing is related to BHIM app then you should choose 'report issue'. Here choose the problem, write the details in the box and tap on the 'Submit' button. But if the problem is related to the bank then choose the second option which is 'Call Bank'.
Raise Issue With NPCI Twitter Handle
The NPCI is the authority which manages BHIM App. Hence, it is also responsible for BHIM App issues and complaints. And NPCI is quite active in solving complaints of customers. If you want a faster response you can try twitter to complain about the issue. The official twitter handle of BHIM App is @NPCI_BHIM and they respond to the tweets quickly.
Ways to Complain About SBI Pay App
Complain Online
You can also complain the issues at the NPCI official website. For this, visit NPCI Website and go to contact us page. Here enter your name, mobile number and Email ID. Click on the subject box and choose BHIM from the drop-down menu. Write the details of the issue you are facing in the description box and click on submit. NPCI will resolve your issue as soon as possible.
Contact form Link: http://www.npci.org.in/DyncontactUs.aspx
Website Address: npci.org.in
Recommended: Samsung Pay App in India: Features and Benefits
Customer Care Helpline of BHIM
You can also call the customer care number of BHIM to report issues and inquiry. The government has launched a toll-free number for the queries regarding digital payments. This number can be used for complaints or queries about digital payments as well as BHIM App. Along with that, you can also Email your complaints directly to the developers of BHIM App. Below are the customer care number and Email ID of BHIM and digital payments.
Toll-Free Customer Care Helpline – 14444
Customer Care Email ID – [email protected]
You may also like: BHIM UPI app Latest Features
Toll-free helpline Numbers of Banks
A large number of complaints of the BHIM app are related to the banks. Your complaint can also be one of those. Hence, you can also call the related bank to inquire and resolve the issue you are facing. Below are the toll-free helpline numbers of all the major banks.
| | |
| --- | --- |
| Bank | Toll-Free Helpline Number |
| 1. Allahabad Bank |  1800 226 061 |
| 2. Andhra Bank |  1800 425 1515 |
| 2. Axis Bank |  1800 209 5577 |
| 4. Bank of Baroda |  1800 102 4455 |
| 5. Bank of India |  1800 22 0229 |
| 6. Canara Bank | 1800 425 0018 |
| 7. Bank of Maharashtra | 1800 233 4526 |
| 8. Central Bank of India |  1800 22 1911, 1800 200 1911 |
| 10. Dena Bank | 1800 233 6427 |
| 11. HDFC Bank |  1800 425 4332 |
| 12. ICICI Bank |  1800 102 4242 |
| 13. IDBI Bank |  1800 200 1947 |
| 14. IDFC Bank |  1800 419 4332 |
| 15. Indian Bank |  1800 4250 0000 |
| 16. Indian Overseas bank |  1800 425 4445 |
| 17. IndusInd Bank |  1860 500 5004 |
| 18. Karnataka Bank |  1800 425 1444 |
| 19. Karur Vysya Bank |  1860 200 1916 |
| 20. Kotak Mahindra Bank |  1860 266 2666 |
| 21. Oriental Bank of Commerce |  1800 180 1235 |
| 22. Punjab National Bank |   1800 180 222 |
| 23. South Indian Bank |  1800 843 1800 |
| 24. State Bank of India |  1800 425 3800 |
| 25. Syndicate Bank |  1800 425 5784 |
| 26. UCO Bank |  1800 274 0123 |
| 27. Union Bank of India |  1800 22 2244 |
| 38. United Bank of India |  1800 345 0345 |
| 29. Vijaya Bank |  1800 425 5885, 1800 425 9992, 1800 425 4066 |
| 30. Yes Bank Ltd |  1800 2000 |
It is unlikely that you would go to the NPCI office for BHIM related complains, still, I am giving you the address of NPCI offices
Registered Office
National Payments Corporation of India
1001A, B wing, 10th Floor,
The Capital, Bandra-Kurla Complex,
Bandra (East), Mumbai – 400 051
Phone – 022 – 4000 9100
Goregaon Office (Mumbai)
National Payments Corporation of India
Unit nos. 201, 301 & 302,
2nd & 3rd Floor,
Raheja Titanium, Western Express Highway,
Goregaon east, Mumbai – 400063
Phone- 022 40508500
Chennai Office
National Payments Corporation of India
8th Level, VBC Solitaire
47 & 49 Bazullah Road, T. Nagar,
Chennai – 600 017
Phone-044 -28160700
Fax044 -28152815
Delhi Office
National Payments Corporation of India
2nd Floor, Gulab Bhawan
6 Bhadurshah Zafar Marg, ITO
New Delhi – 110 002
Recommended: Paytm Customer Care Number and Support
If you are not satisfied with the response of the customer support, you can complain to the RBI ombudsman. It is an independent regulator.