UPI apps have changed the way of making payments. Though slowly but they are replacing all other payment options including cash. Google play store is flooded with a lot of BHIM UPI apps. Some of them are best UPI apps and some are bad.
In this post, I have included the top 5 best UPI apps among all UPI apps. I have personally used and tested all these apps to make the list worthwhile. Keep in mind that you can use any of the UPI apps available in the play store. For example, if you have a bank account in ICICI, you add this account to SBI Pay, BHIM, Tez or any other UPI app.
UPI apps are bank independent so you don't need to worry about it. If the app by your bank is not good enough, throw it out and grab another best UPI app from the below list.
[UPDATE]: Some UPI apps in the old article were outdated and were not improving. Hence, I've edited the article with the new and improved UPI apps that are now way better than those.

5. BHIM Axis Pay
Axis Bank's BHIM Axis Pay is the fifth gem in the category of UPI app. It perhaps has the cleanest interface among all the UPI apps. Developers have placed only two options on its home screen. One for sending money and another for requesting money.
All other options are placed in the side panel which can be accessed by swiping from the left. You have to swipe the side panel every time you want to use a service other than send and request. It does force you to take one step more for most of the options. But at the same time, it helps in making app clean and clutter-free.
BHIM Axis Pay also allows you to recharge phones and pay bills for most of the DTH operators.
The app is secured by a 6 digit app password. User experience is good as the app is fast enough to provide you seamless transaction experience. However, the app has more steps than most of the other UPI apps while sending money.
Just like Tez, you must need to add an account as a contact within the app before sending money.
Moreover, Axis Pay app does give you the option to generate a QR code. It can also pay using Bharat QR code.
---
4. BHIM SBI Pay
BHIM SBI Pay is the standalone UPI app of State Bank of India. The app is secure and easy to use. The user interface of the app is one of the simplest. User experience is also great as transactions can be completed with 3-4 steps only. The icons for almost all main services are placed on its home screen. And other options can be accessed with a single swipe from the left. It has all major UPI services comprising send and request money, balance inquiry and set/change UPI PIN .
SBI has also integrated bill-payments feature in it recently. Along with that, you can also recharge your phone and order food from your favorite restaurants.
It has an easy toggle switch between merchant and consumer accounts. Even BHIM UPI app lacks this important feature.
Unlike BHIM, you can add more than one bank accounts in SBI Pay. You can select the preferred account from added accounts whereby you need not choose the bank account every time.
However, the app also has some drawbacks. One of them is the app's speed. Though it has improved over the last couple of months, it is still slower than many apps. When I was testing the app, it took around 5-10 seconds more to launch as compared with other apps.
How To Contact Customer Support of SBI Pay
---
3. Google Pay (Tez) App
The Google Pay (Tez) is though a late entrant. But it has rapidly made inroads among the masses. However, the main draw of its rapid progress is the Reward program of the Tez. The interface of the Tez is also very simple and easy to use. This app is even simpler than the BHIM app.
Initially, Google had powered Tez with four big banks. But now, every bank that supports BHIM UPI is live with Tez app. Thus, you can use any of the bank for the back-end transaction. You should know that UPI transaction is done through the banks. Google has also added bill payments option in Tez recently.
Also, Tez has a unique feature of 'Cash Mode'. In this mode, you can transfer money very easily to a person who is nearby to you. You don't need to input any detail for such transfer. It is just like the Shareit transfer, where you can see the recipients of a limited area. This technology works on sound-waves.
Your money is secured with Tez Shield in Google Pay (Tez) as Google says. Along with that, Google PIN, your phone's default PIN or fingerprint also secures your money. And transactions are secured with your UPI PIN. Hence, you don't need to worry about security with Google Pay (Tez).
However, Google Pay (Tez) is not as much feature rich as the BHIM. If you are not paying in 'Cash mode', there are higher number of steps for the fund transfer.
---
2. BHIM UPI App
Previously, it was placed at the first position. But now, PhonePe has pushed it to the second place.
BHIM UPI app is developed and released by NPCI. It is perhaps the simplest UPI app available in the play store. The interface of the app is too minimal with blue icons and a plain white background. That makes the icons attractive and easy to find and recognize.
You can access each of its services with just a single click. Also, you can complete a transaction or change your bank account with three to five clicks only. User experience with the app is very good. I haven't faced any lag or hiccups while making transactions.
Recently, NPCI has also added bill payments feature to the BHIM app. Hence, you can now pay your electricity and some other bills using the app itself. However, currently, only a few services are available for bill payments. The number will surely increase as the time passes.
BHIM UPI app has all the UPI features. These include sending or requesting money, changing or setting UPI PIN, checking balance and generating QR codes etc. You can send money using VPA, mobile number or QR code of the beneficiary. NPCI has also added IFSC and account number method in the BHIM UPI app.
Although the app performs smoothly most of the times, But sometimes app lags and payment fails. But, those aren't noticeable as the number of such failures are quite less.
---
1. PhonePe App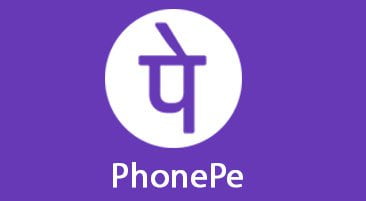 The PhonePe app is another feature-rich UPI app. It was in the third place in my older article. But since the developers have worked hard and improved the app, it now deserves the top spot.
The app now supports payments using UPI ID, mobile number and even IFSC and account number. It also offers various cashbacks and offers for its users.
The payments have also become faster when we compare it to older versions. The interface is easy and so is the user experience. It is easier to use even for the first-time UPI app users.
It allows you to use each and every UPI feature with ease and simplicity. You can check balance, send a payment request, pay bills, set and reset UPI PIN.
You can also add as many bank account as you want in the PhonePe app. PhonePe offers you the fastest bank account switching process.
You don't need to switch account before making payment. Instead, you can choose the account from which you want to pay while making payment itself. It provides you with a list of all the accounts linked with the PhonePe app with radio buttons to choose one.
Apart from that, it has some other features as well. These include bill payments, mobile recharge, bus ticket booking and many others. It also has a mobile wallet feature that lets you store money for even faster payments.
Even after having this much feature, the interface of the app is one of the simplest. That's what convincesd me to place the PhonePe app to the first place.
---
Bonus App – Paytm
Whenever we talk about apps related to payments, Paytm is worth mentioning. It is Paytm that revolutionize the way people make payments even when UPI wasn't there.
And now, since Paytm has its own payments bank, it allows you to enjoy UPI features within the app. Paytm has more features than any other app in this category. You name it and Paytm has it.
You can book tickets for buses, movies, trains and even planes. You can order food, pay bills and shop using the Paytm app itself. It has a greater number of services for bill-payments than any other app.
It has been offering bill payments, recharges, ticket booking and much more for many years using other payment modes. But now, you can use UPI to pay for any of these services.
Along with that, you can also send, request and receive money using UPI. All other UPI features are also available in Paytm app.
However, Paytm's promotional strategy confuses users a little bit in terms of UPI. But when you learn it, it is the one-stop app for most of your needs.
---
These were the best UPI apps for digital payments. WhatsApp is also going to integrate UPI payments feature in its chat app. These best UPI apps can help you to contribute to the government's Digital India campaign. Install and use UPI apps for a better experience. All these UPI apps are great in terms of features and security. You can choose one that suits your needs most.